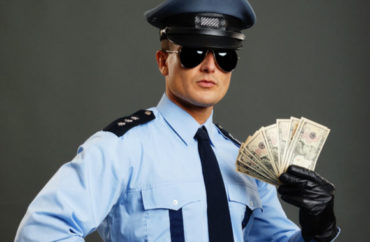 'There is no accountability,' says mother of victim
Two of the police officers who lost their jobs over inaction during the deadliest school shooting in American history have gotten their jobs back, with back and vacation pay.
Arbitrators reinstated them and could do the same for a third officer as well. Federal Judge Keathan Frink affirmed the arbitrators' decisions in a May 13 ruling, the Associated Press reports.
Broward County deputies Brian Miller and Joshua Stambaugh were among the police who responded to a February 14, 2018 mass school shooting report at Marjory Stoneman Douglas High School in Parkland, Florida.
Former student Nikolas Cruz allegedly walked onto the school campus with a rifle and opened fire, killing 17 and injuring 17 more.
The alleged shooter was able to do that much damage, in part, because there was no one to stop him.
Investigations found that the Broward County police who responded to this mass shooting did not cover themselves in glory. To take the two officers who have just been reinstated, the AP reports:
A state investigative commission found that Stambaugh was working an off-duty shift at a nearby school when he responded to reports of shots fired at Stoneman Douglas. He got out of his truck, put on his bulletproof vest and took cover for about five minutes after hearing the shots, according to body camera footage. Stambaugh then drove to a nearby highway instead of going toward the school.

Miller was the first supervisor to arrive at the school, arriving in time to hear three or four shots, records show. Investigators found that Miller took his time putting on a bulletproof vest and hid behind his car.
A third fired deputy who may yet be reinstated is Edward Eason, about whom the AP reports:
Eason ran the other way as gunfire continued, then spent time putting on his bulletproof vest and body camera while the carnage continued, investigators said.

Eason also was faulted for not writing an official report after receiving a tip in February 2016 that the shooting suspect, Nikolas Cruz, was making threats on social media to shoot up a school.
Broward County Sheriff Scott Israel was heavily criticized for his department's inactions in the Parkland school shooting and eventually fired by Florida Governor Ron DeSantis.
Israel's successor, Sheriff Gregory Tony, tried to get rid of the officers. The officers' representatives argued that he did so later than the timeframe allowed by current regulations. Now arbitrators and a federal judge have signed off on that argument for Miller and Stambaugh.
Arbitrators have not yet ruled on Eason's appeal.
The mother of one of the victims of the shooting, Broward County School Board member Lori Alhadeff, said of the decision, "It is painful for me to once again see that there is no accountability."
A report by a Florida state commission that examined the Parkland shooting argued that in certain circumstances police officers have a legally enforceable "obligation to pursue."
"Any law enforcement officer—regardless of rank—who arrives at the scene of an active shooter while shots are still being fired has an obligation to pursue the sound of those gunshots and confront the shooter," the report stated.
The fact that the case turned on a technicality allowed the two fired deputies to side-step the larger law enforcement issue that their inaction brought to light.
Meanwhile, alleged shooter Cruz, now 22, still awaits trial. Florida has the death penalty and a willingness to use it. Prosecutors have so far not cut a deal publicly solicited by Cruz's lawyers of a guilty plea in exchange for a life sentence.
MORE: School board requests contempt charge for local paper's story on Parkland, Florida shooter
IMAGE: Peter Lang/Shutterstock
Like The College Fix on Facebook / Follow us on Twitter