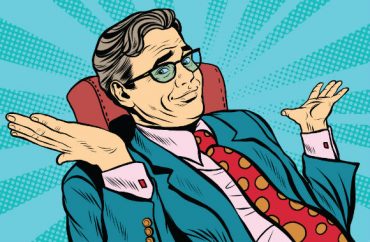 The South Florida Sun Sentinel is in legal hot water as the Broward County (Florida) School Board has requested a judge hold the paper and two of its reporters in contempt for its reporting on Stoneman Douglas High School mass shooter Nikolas Cruz.
Cruz went on a shooting rampage at the school back in March, killing 17 people.
The Sun Sentinel received a tip that the board had botched the redactions in its report about Cruz's years in the district, and the paper took advantage — by publishing the complete report.
The media narrative surrounding Cruz began to unravel almost immediately after CNN's ridiculous National Rifle Association-bashing "town hall" had aired.
Although the mainstream media didn't cover it as vigorously as the initial gun violence angle, word got out that Broward County schools — following Obama administration recommendations — had greatly relaxed its discipline policies "to make it much more difficult for administrators to suspend or expel problem students, or for campus police to arrest them for misdemeanors."
Thus, Cruz was able to continue through the system without getting needed services … or an arrest record which would have made a gun purchase much more difficult. Or impossible.
The school board says the paper published the full report knowing the had judge ordered certain information be redacted. The Sun Sentinel counters that the board's redactions "removed specifics of the killer's history in the school system […] and in the process removed details of mistakes the district made in handling him."
"They opted to report, publicly, information that this court had ordered to be redacted despite agreeing, on the record, that this information was protected by both Florida and federal law," said the pleading, filed at 4:46 p.m. in Broward Circuit Court.

Sun Sentinel Editor-in-Chief Julie Anderson said the events surrounding the mass shooting at Stoneman Douglas High, which left 17 dead on Feb. 14, are of "the utmost importance to our community" and it is the paper's duty to provide that information to its readers. …

"After consulting attorneys about the situation, and realizing the school district had made the full report public, we published a second story that gave more context to the report's findings," Anderson said.

The school board, in its filing, alleges that "regardless of how they obtained the unredacted version of the report" the Sun Sentinel and its reporters knew there were court orders in place to ensure that certain information was not publicly disclosed. …

"The problem is the School Board's problem and not the Sun Sentinel's," [attorney Tom] Julin said. "The Sun Sentinel is entitled to publish the information that it lawfully obtained even if that information should have been redacted from the document that was released.
If the judge sides with the school board, the paper could be fined and/or the guilty parties thrown in jail.
MORE: Don't blame mental illness for Parkland b/c 'stigma'
MORE: Parkland, Florida students share their 'expertise' at Harvard
IMAGE: studiostoks/Shutterstock.com
Like The College Fix on Facebook / Follow us on Twitter