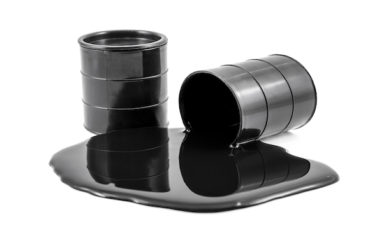 Friday afternoon at Cornell University played host to approximately 30 protesters denouncing the school's ties to the fossil fuel industry … and its impact on Native American women.
According to The Cornell Daily Sun, Native American and Indigenous Students at Cornell and Climate Justice Cornell claim that Big Oil is "connected" to sexual assault and other forms of violence against Native women. As pipelines are constructed (on Native land), the "influx" of male workers leads to so-called "man camps."
"These [fossil fuel] industries target our lands, and they target our women, our girls, and our two spirit people – our life givers and our warriors – the people often on the frontlines to protect our land and water," Cornell student Della Keahna said.
The event's Facebook page says "Fossil fuel infrastructure systematically targets and destroys indigenous lands, and perpetuates abuse of native bodies," and that the university "is complicit in the trauma of murdered and missing indigenous women."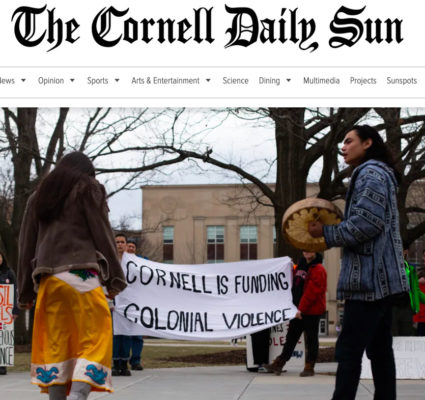 The Sun notes the protest was part of NAISAC's movement "toward exposing the systematic oppression and abuse of indigenous women."
The Iroquois flag and signs calling for "No more stolen sisters" flew high above the quad, as Della Keahna '22 and her sister, Cleo Keahna, sang in honor of the plight of indigenous women. A crowd of CJC and NAISAC members watched in silence. …

CJC organizers see a connection between their fight for divestment from fossil fuels and NAISAC's advocacy for indigenous people.

"In the fight for divestment, we have been trying to create more coalition relationships with organizations that represent marginalized groups," said Ellie Pfeffer '23, a CJC organizer. "Especially other social justice organizations and groups that are especially affected by the climate crisis."

Climate protests advocating for indigenous rights have occurred off-campus as well. Twelve members of Extinction Rebellion Ithaca were arrested after occupying Chase Bank, to protest against the same pipeline in solidarity with the Wet'suwet'en. Charges against the protesters have since been dropped.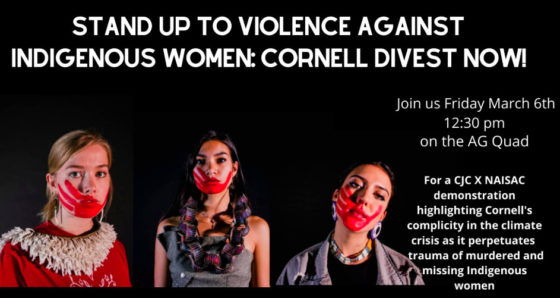 MORE: Cornell climate protesters block traffic for hours, a dozen arrested
MORE: Cornell seminar: Should we still use concepts like 'rationality' and 'reason'?
IMAGES: IhorL / Shutterstock.com, Cornell Daily Sun screencap, Facebook screencap
Like The College Fix on Facebook / Follow us on Twitter