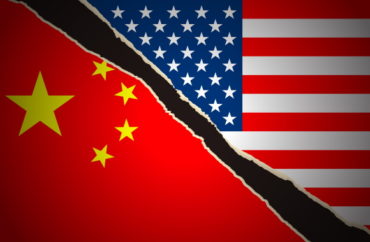 OPINION: Cornell lends its credibility to a regime engaged in genocide, political persecution and academic freedom violations
Cornell University recently announced that it has approved a dual degree program between Cornell's School of Hotel Administration and China's Peking University.
This despite the fact that the proposal had been decisively rejected by Cornell's Faculty Senate in March by a vote of 39 to 17.
Similarly, the Cornell Student Assembly unanimously passed a resolution calling for the university to "halt all plans for the proposed SHA-PKU dual degree program."
The students' resolution highlighted that Peking University "has amended its university charter to strip mentions of academic freedom and thought and emphasize loyalty to the Chinese government." It also noted various human rights abuses committed by both Peking University and the government of China.
The Cornell administration and Board of Trustees' decision to push through this CCP dual degree program — despite overwhelming opposition from their campus community — is a poor reflection on the university.
In an email response to the Student Assembly's anti CCP dual-degree resolution, Cornell President Martha Pollack said: "We encourage responsible and ethical collaborations, even in locations where some of our faculty, students, and alumni have significant disagreements with the governments."
Pollack's decision to minimize the human rights atrocities committed by China's government as merely "disagreements" is severely damaging, and even disgraceful.
The Chinese Communist Party is committing genocide against Uighur Muslims in Xinjiang, as was first established by the Trump administration and maintained by Biden's State Department — as well as Canada's parliament and the Dutch parliament.
Further, the Chinese Communist Party has engaged in economic, cyber, and information warfare against the United States. For Cornell to enter into this relationship given the current state of world affairs is both irresponsible and unpatriotic.
Already, Cornell has a well-established China problem. Kinen Kao, a devout advocate for Hong Kong's liberation and refugee from the region, has posted "Free Hong Kong" posters around Cornell's campus over 120 times since September 2019. Each time, his posters have been torn down, vandalized and destroyed.
Further, in 2019, it was reported that Cornell accepted $5.3 million from Huawei, a Chinese telecommunications giant that experts warn poses a significant threat to data privacy and national security. Cornell was later notified by the Department of Education that it was being investigated for failing to disclose gifts and contracts it received from China and Qatar, potentially in violation of the Higher Education Act of 1965. Cornell received $12.5 million worth of gifts and contracts from China between 2012 and 2018.
In 2018, Cornell's School of Industrial and Labor Relations cancelled two exchange programs with China's Renmin University over the CCP's crackdown on academic freedom after it detained dozens of student activists.
Cornell is once again at a similar fork in the road, and it is a time for choosing.
Cornell was founded in 1865 under the auspices of "any person … any study." By instituting a dual-degree program with an oppressive regime, Cornell betrays its founding principles.
There is no question that Peking University students, whether based in China or America, will not be permitted to engage in honest discussion about U.S.-China relations, China's place in the international order, or China's genocide of the Uighur minority population. Already, China's influence has had a chilling effect on such conversations at prestigious Western colleges.
Cornell lends its credibility to a regime engaged in genocide, political persecution, and academic freedom violations both at home and abroad. Cornell's reputation must not be for sale.
MORE: Cornell class explores whether the vast blackness of the cosmos is racist
IMAGE: a photo story / Shutterstock
Like The College Fix on Facebook / Follow us on Twitter