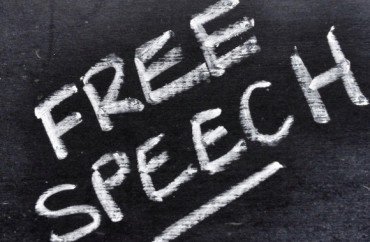 President's office seeks a 'more diverse and inclusive' campus
Cornell University has convened a presidential task force that seeks to implement "meaningful institutional change" and address "incidents of bigotry and violence" on campus, including a review of campus speech policies in an effort to make the Ivy League institution more inclusive.
The decision comes after a student yelled "build a wall" near the campus Latino center, for which he has apologized and said was a bad joke, and a white student and black student got in an altercation and the white student allegedly used a racial slur.
More recently, a student wrote down the n-word during an exercise, allegedly traumatizing students in the room, according to reports.
The task force, announced by Cornell President Martha Pollack, will address "the need for [Cornell] to openly address issues of bigotry and racism" on its campus, according to a statement released by Pollack's office.
The group will be constructed of three subcommittees: "Campus Experience," "Regulation of Speech and Harassment" and "Campus Response."
According to Pollack's statement, the Regulation of Speech and Harassment subcommittee will determine whether Cornell is "sanctioning discrimination, harassment, and related misconduct appropriately," as well as if the university has "appropriately promulgated principles and regulations that address free speech on campus as well as prohibit discrimination and harassment."
Pollack said the task force will give an intermediate report around spring break, with the full report expected to be released May 1, 2018. The report will focus on three tiers of action: "recommendations that can be accomplished immediately … recommendations that could be accomplished within six to 12 months; and … aspirational recommendations."
The College Fix reached out to Pollack's office to inquire what steps, if any, the university would take to limit speech on Cornell's campus. University spokesman John Carberry did not directly answer The Fix's question, instead responding with links to various statements and news reports on the matter.
On its website, Cornell recently identified the three university officials who will respectively head the three subcommittees. The Fix reached out to Madelyn Wessel, the school's university counsel and secretary of the corporation, who will be chairing the Regulation of Speech and Harassment. Wessel did not respond to a request for comment.
The school's office of Diversity and Inclusion also did not respond to queries from The College Fix.
The task force's announcement comes at a time when Cornell's campus is experiencing social turmoil centered around racial issues. The Student Assembly recently passed a resolution condemning "hate speech" after a student chanted "build a wall" near a Latino housing building, an incident that was reportedly a joke done by a Latino student who subsequently apologized for the prank.
Less than two weeks after this incident there was an off-campus altercation between a white student and a black student in which the white student allegedly used a racial slur. Following these events, the Black Students United and graduate students at Cornell separately issued a list of demands for the university to make to make the campus more inclusive.
And at a housing community group dinner last month, the N-word was displayed on an overhead projector to a crowd of students, leaving them "shattered" and "stunned."
The College Fix reached out to the Cornell Student Assembly to learn what role, if any, it would play in the task force process. The assembly did not respond.
The Presidential Task Force is Cornell's latest attempt to address diversity and inclusiveness on campus. According to a statement from Provost Michael Kotlikoff and Vice President for Student & Campus Life Ryan Lombardi, the university will spend $5 million per year in faculty recruitment and retention to enhance diversity.
As well, the university will "work with the campus community to develop and implement new programming on living in a diverse community to be part of the expanded student orientation starting next fall."
MORE: Cornell University student government passes resolution condemning 'hate speech'
MORE: Cornell in uproar after frat bro yells 'build a wall' near Latino center
IMAGE: Shutterstock
Like The College Fix on Facebook / Follow us on Twitter