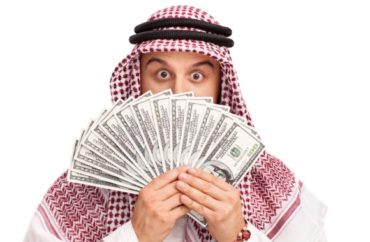 UPDATED
College Republican president said universities should not let foreign money hurt academic freedom
Student government leaders at Cornell University want to see it cut ties with Saudi Arabia over human rights abuses and the war in Yemen.
They also want the Ivy League university to stop its relationships with companies that he views as complicit in the Middle Eastern country's actions.
Freshman student Joseph Mullen's resolution asks "the University to terminate all Cornell partnerships with institutions in Saudi Arabia," the student paper The Cornell Daily Sun reported on April 11.
The student paper reported that the resolution passed the Student Assembly on April 15, but it did not include a link to the resolution. It now goes to President Martha Pollack for vetoing or approval.
The chair of the Cornell Progressives' Anti-War Committee also wants Cornell to "disclose all grants and donations from Saudi Arabian institutions" and disclose "the investment of such funds into organizations fighting for the Yemeni people."
Mullen's opposition, according to the Cornell Sun, centered on the Middle Eastern kingdom's military actions, including the bombing of hospitals and school buses. Mullen also spoke out against the land, air and naval blockade of Yemen, which has made a famine worse by shutting it off from food and supplies.
Furthermore, he wants to see Cornell Engineering end its relationships with companies including "Northrop Grumman, Boeing, Lockheed Martin and BAE Systems."
MORE: Concerns raised over Cornell-China partnership program
"More broadly, Mullen wants Cornell to publicly condemn the war in Yemen and cease business with any company profiting from the war," the paper reported. Lockheed Martin has a graduate degree program deal for its employees to attend Cornell. BAE Systems has a similar arrangement.
Mullen did not respond to a Facebook message and an email in the past week asking for a copy of the resolution and for comment on his plans. The Student Assembly legislation tracker page does not show the resolution.
While Mullen leads the Progressive Anti-War Committee, he may have some support from his more conservative peers.
The College Republicans on campus appeared sympathetic to Mullen's stance on Saudi human rights abuses, though opposed this call to sever ties with the defense companies.
"Cornell should always be evaluating its international partnerships to ensure they reflect its stated commitment to human rights," Matthew Samilow, President of the Cornell College Republicans, told The Fix on April 13. "We have always been critical of Cornell's willingness to partner with countries with dubious human rights records in the past and will continue to be."
"Cornell, severing ties with American companies, however, would only hurt students," Samilow said.
"American universities must always make sure it is not compromising academic freedom or exerting influence over academic research or instruction" when it accepts money from foreign countries," the College Republican leader said.
Millions of dollars received in 2008
Cornell's media relations team did not respond to an emailed request for comment in the past week asking for a further explanation of its relationship with the Saudis.
Two Cornell professors won a $25 million research grant from the King Abdullah University of Science and Technology in 2008. University activists have previously pushed for the university to cut ties and disclose donations from the Saudis.
"We therefore urge you to discontinue Cornell's institutional and financial collaboration with the KSA," about 25 professors and grad students wrote to Pollack in 2018.
"We further ask that you disclose to the Cornell community all grants and gifts received from the KSA, in addition to programmatic collaboration such as academic exchanges." The campus paper reprinted the petition as a letter to the editor.
The Clarion Project, which tracks foreign funding to universities, does not list any foreign donations from 2012 to 2019 to Cornell.
"We use the data provided by universities to the Department of Education," Clarion analyst Ryan Mauro said in a text message to The College Fix. "If Cornell isn't listed, that means that the school didn't disclose the funding to the Department as legally required."
"Many schools have been caught blatantly ignoring the law when it comes to foreign funding," Mauro said. "There are a myriad of ways of foreign adversaries to poison academia with their funding, and the public disclosures in our tally are just the tip of the iceberg."
MORE: Northwestern University has received $340 million from Qatar
Editor's note: The article has been updated with comments from Ryan Mauro.
IMAGE: LjupcoSmokovski/Shutterstock
Like The College Fix on Facebook / Follow us on Twitter