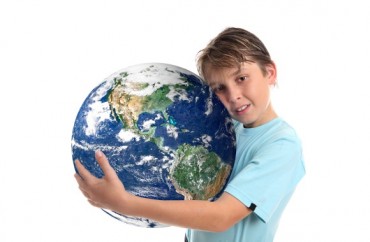 "Disadvantaging low income communities and Black and Indigenous people of color."
Seemingly fed up with not being able to persuade the Cornell Board of Trustees to divest from fossil fuels, student and faculty activists are taking the fight to the next level.
According to the Cornell Daily Sun, the group Climate Justice Cornell has asked New York Attorney General Letitia James to begin an investigation into the university's investment in the fossil fuel industry.
The group's letter to James has 42 co-signatories, including Professors Bruce Monger (earth and atmospheric sciences) and Russell Rickford (history). In the letter, CJC and the others assert that "by investing in fossil fuels, Cornell is performing acts that contradict its stated tenants of pure and inclusive academic purpose, such as 'disadvantaging low income communities and Black and Indigenous people of color.'"
They also allege Cornell is "engaging in scientific misinformation campaigns to obscure climate science" and hiding "the financial risks associated with emissions regulations and future fossil fuel extraction."
On Friday, the majority of CJC protestors were prevented from occupying the waiting area of President Martha E. Pollack's office, where they had previously planned to peacefully sit, sing movement songs. However, four CJC members were allowed inside the building by CUPD to press the email send button on their complaint to the attorney general. The sit-in followed a rally in front of Day Hall. …

While Cornell's administration and student activists are on the same page that climate change exists and addressing it is important, there are fundamental differences in strategy. The University has a Campus Sustainability Office, and is working to reduce environmental impact of every aspect of campus life, including food, transportation and housing.

The Cornell Climate Action Plan website states that "By demonstrating scalable low-carbon solutions on campus, advancing climate literacy and research initiatives, and accelerating impact through collaborative partnerships locally and globally, we can make a difference."

For student activists like [CJC's Nadia] Vitek, these efforts seem hypocritical as long as the University continues to invest its endowment in fossil fuel producing companies.

"They talk about climate change and how they are 'the greenest Ivy,' but when it comes down to it, money and profit and corporate interests are what they care about. That's what I see with their investments," Vitek said.
The two professors involved in the effort aren't exactly strangers to controversy. For his part, Rickford doesn't like it when conservative-leaning news outfits report on the outrageous comments made by progressive academics. He calls such a "technique of oppression."
During a 2017 "take a knee" protest against racism, Rickford led those assembled in a chant of "Free Palestine!"
In Monger's case, a student in his wildly popular Introduction to Oceanography class was arrested a year ago for occupying House Speaker Nancy Pelosi's office. Such was Monger's influence, the student said, that he ended up putting his Ivy League studies on hold in order to pursue even more climate change activism.
MORE: Cornell oceanography class turns student into vegan, climate activist
MORE: BLM at Cornell: Free trade and climate change = 'anti-black racism'
Like The College Fix on Facebook / Follow us on Twitter