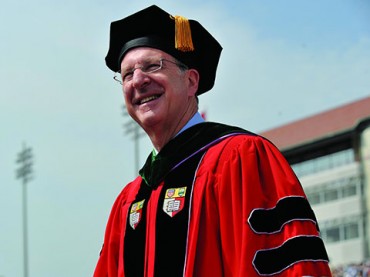 It's not clear why, but the Department of Education opened a new investigation of Cornell University for "possible violations" of Title IX relating to its handling of "sexual violence and harassment complaints," The Cornell Daily Sun reports.
The newspaper thinks it might have something to do with Cornell's admission that the school is taking too long to investigate allegations:
At a University Assembly meeting on March 10, Judicial Administrator Mary Beth Grant J.D. '88 said the handling of discrimination and sexual harassment cases is taking longer than the 60 day requirement established under Cornell's Policy 6.4.

Federal guidelines from the U.S. Office [for] Civil Rights also recommends that investigators complete investigations within the 60-day period.

Grant attributed the longer processing time to inadequate staffing and extra procedural steps required by Policy 6.4.

"We're still trying to streamline the process and get the timeline more in line with [the requirements of Policy 6.4], but as we evaluate the value of a speedy process versus a thorough process, we're opting for the thorough," Grant said in March.
Cornell is also being sued by a student accused of sexual assault for failing to investigate him in a "timely" and "thorough and impartial" manner, the paper noted.
RELATED: Student accused of rape sues Cornell for ignoring massive evidence in his favor
Like The College Fix on Facebook / Follow us on Twitter
IMAGE: Chris Bentley/Flickr