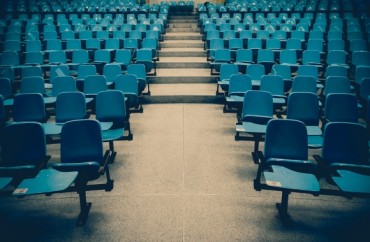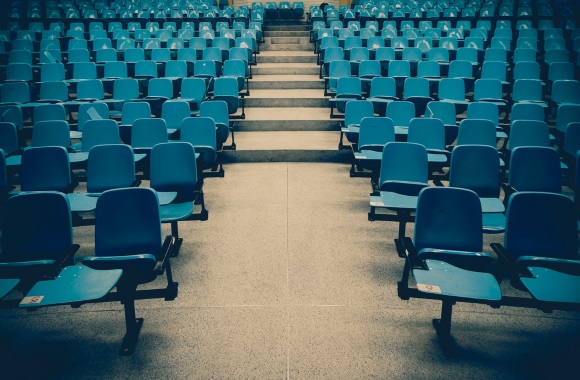 Few turn out to debate possible revision of campus speech code
A forum held by Cornell's University Assembly to debate proposed changes to the campus speech code resulted in a disappointing turnout, with representatives calling the sparse lack of attendance "disheartening."
The forum comes a month after the university's Student Assembly passed a resolution condemning "hate speech" in the wake of several racially-charged incidents on and near campus, including a black student's being assaulted and called a racial slur.
Cornell is also mulling the possibility of restricting free speech, instituting a presidential task force to determine if revisions to the university's speech code are warranted.
Cornell's recent "hate speech forum" was held for attendees to debate "revising the campus code of conduct and reconsider[ing] the existing provisions about harassment," according to The Cornell Daily Sun.
The event was marked by low attendance, however. "If people on [the University Assembly] and [the Codes and Judicial Committee] are not here, then that speaks to the level of their commitment to implementing change," graduate student Morgan Miller said, according to The Sun.
Codes and Judicial Committee chair Matthew Battaglia presented the forum with a proposal for a "Hate Speech Working Group," which will "present three to five revisions of the code to the [Code and Judicial Committee]." The University Assembly will then debate whether to accept the proposals, revise them, or reject them.
"The working group is aimed to represent various voices on campus, and encourage participation by meeting and speaking on these proposals," Battaglia said. "We're trying to make it open to the community. It's meant to be consensus driven."

The provision in the Code about harassment that the working group will focus on says it is a violation "To harass another person (1) by following that person or (2) by acting toward that person in a manner that is by objective measure threatening, abusive, or severely annoying and that is beyond the scope of free speech." The language of this provision is too broad, attendees agreed.

Attendees said they were displeased with the membership structure of the working group, calling on the CJC to reconsider the structure of the membership to involve community members like University employees.

Miller said that the process in which it was created left out community members, despite the CJC's effort to be transparent in its formation.
A second forum will take place in the next few weeks, and the CJC will also allow "opportunities for people to submit written feedback and comments about the hate speech and provisions to the Campus Code of Conduct," according to The Sun.
MORE: Kent State mulls whether telling someone 'You need Jesus' is hate speech
MORE: UCLA instructor: time to 'rethink free speech'
IMAGE: Shutterstock
Like The College Fix on Facebook / Follow us on Twitter