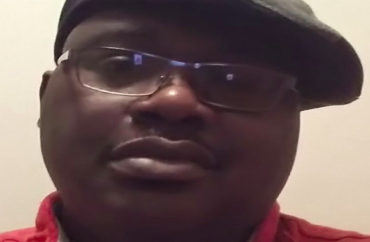 A jury did not buy a former Delaware State University professor's claim that school officials had dismissed him for teaching methods that were "too black."
The Tuesday decision noted that Professor Jahi Issa "failed to show he was discriminated against or subjected to hostile work conditions based on his race," according to the Associated Press. It also said Delaware State campus police did not "falsely arrest" him nor "violate his First Amendment rights" at a 2012 protest.
As reported by Black Star News, Issa was hired by DSU in August of 2008, but the following month he allegedly was informed by the Acting Chair of the Africana Studies Department of History that his teaching was "too black." Issa claimed he was informed he "should be careful what he taught students in his African-American history class—or, he would be terminated."
Two years later, Issa was denied a promotion for an associate professor position, whereupon he alleged two less-qualified white female candidates were promoted before him. Issa followed this up in 2011 by claiming DSU participated in "a history of harassment and discrimination throughout his time at [the school]" and claimed that his office had been "entered without his consent" where "items were removed," that someone "urinated in his office," and that "a flyer depicting a lynching was put under his office door."
On February 29, 2012, a group of students approached and asked Dr. Issa—who is well like by students—for his support in staging a peaceful protest against DSU President Dr. Harry Williams. The students were critical of the manner in which Dr. Williams was running the university. They, like Dr. Issa, felt DSU was abandoning its roots as a Historically Black College and University (HBCU). Issa supported the students' request and the protest was scheduled for March 1, 2012.

The protest march led to more acrimony between Dr. Issa and DSU officials.

On the day of the march, DSU Police were called to stop it. DSU Police told the students they must disperse because they needed a protest permit. DSU spokesman, Carlos Holmes, told reporters at the time "DSU is just like any other municipality. You cannot go and have a parade in Dover unless you have a permit. We have the same rules at DSU. You cannot have an event unless you go through the proper channels."

Issa, and the students, resisted the attempt to stop the protest. In the ensuing chaos, Issa was arrested for disorderly conduct, resisting arrest, offensive touching of a law enforcement officer, and inciting a riot. DSU spokesman Holmes said Issa was arrested "when he became verbally abusive to police." Interestingly, Holmes wasn't quoted as saying Issa threatened police. So, what exactly does "verbally abusive," mean here? Dr. Issa said something police didn't like? Issa has maintained his First Amendment right was violated.
After the professor was terminated in mid-2012, DSU proceeded with criminal charges against him including disorderly conduct, resisting arrest and offensive touching of a police officer. All charges ended up being dismissed.
Read the AP and Black Star News articles.
MORE: Delaware State prof: U.S. used Africans as ebola 'guinea pigs'
MORE: Delaware State student loses sports scholarship for refusal to attend church
IMAGE: Twitter
Like The College Fix on Facebook / Follow us on Twitter