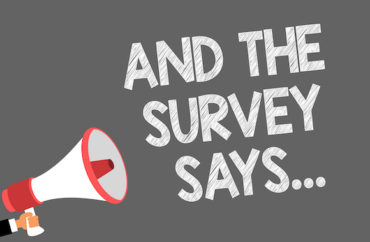 Teaching critical race theory (CRT) doesn't seem to be very popular among non-union educators, according to a new survey.
The Association of American Educators, which bills itself as a "non-union professional" organization focused on students as opposed to "partisan politics," found that almost 90 percent of its members said CRT should not be required teaching, and over half said it shouldn't even be optional.
Even better: Only about four percent of those surveyed said they had been mandated to teach it.
As reported by The Highland County Press, other key findings include:
— 81 percent think that curricula "should include the stories, experiences and narratives of a diverse group of cultures."
— 53 percent "expressed apprehension about saying the wrong thing regarding race and negative repercussions." 39.4 percent said they "experienc[ed] discrimination based on their race or perceived race."
— "[B]y an almost three to one margin (60.4 percent vs 21.2 percent) believe the media is paying too much attention to CRT, with an even higher percentage of survey participants (78 percent) agreeing outside factors, including sensationalized headlines are interfering with a productive and necessary discussion regarding race in America."
— 85 percent said "society should be just and inclusive" but just 44.3 percent feel "it is currently just and inclusive."
Most AAE members work in public and charter schools, and represent all 50 states. The survey, conducted at the end of last month, included 1,136 respondents.
AAE Executive Director Colin Sharkey said in a statement:
This sample of educator perspective confirms that the vast majority of educators want a healthy learning environment for all children and most believe curricula should reflect a diverse group of cultures, but are far less sure about the value of critical race theory. Six in ten respondents think the media is paying too much attention to the issue and more than half of respondents reported being apprehensive about saying the wrong thing regarding race and getting in trouble, and 83.2 percent of respondents are concerned about any policies that treat children as group members rather than individuals which may speak to the reasons educators are concerned with CRT. …

It is tremendously important that this national dialogue over critical race theory and related topics is discussed in real terms about what is actually being permitted or required by our districts, expected by our parents, taught by our educators, and experienced by our students.

That means transparency, educator and parent engagement, and responsible reporting about a topic as important as addressing racism.
Read the County Press article and view the survey infographic.
MORE: The Left wanted a culture war. It got one. Now it's upset.
MORE: Ben Carson on CRT: 'It's a bunch of garbage'
IMAGE: Artur Szczybylo / Shutterstock.com
Like The College Fix on Facebook / Follow us on Twitter