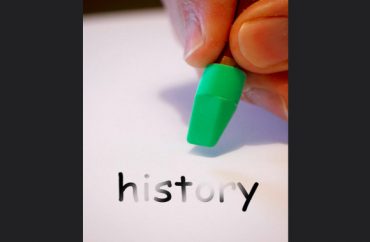 Classroom autonomy is not a license to 'run riot' with radical agenda
The study of Western civilization is in such decline in higher education that it may take an act of Congress to ensure students learn about it, according to an academic group that promotes "intellectual freedom" and "virtuous citizenship."
This may not be politically feasible under Democratic control of one chamber of Congress, though – a point conceded at last week's conference call by the National Association of Scholars.
It was organized in part to bring attention to the association's re-released 2011 study The Vanishing West: 1964-2010. The study documents "the disappearance of Western civilization courses from the college curriculum" and replacement with "world history" courses.
Western civilization courses were generally required in colleges and universities before they were overtaken by progressive political movements, according to President Peter Wood.
"We face a kind of civilizational crisis. The elites are so profoundly dissatisfied at who we are and what we are," Wood said.
MORE: Stanford blows up after student petition calls for mandatory Western Civ
The result is too few colleges are requiring Western civilization courses in their curricula, he continued. His group advocates "the idea that rigorous requirements need to re-establish this."
Higher education institutions must recognize that "America is part of Western Civilization," and should teach American students about their cultural heritage, Wood said. He also said they should credit Western civilization for "key advancements," such as legal recognition of liberty, the Scientific Revolution and the Industrial Revolution.
Responding to critics who contend that such a mandate would violate professors' classroom autonomy, Wood said this guise has allowed progressive professors to "run riot and achieve their own ends" with radical agendas that are unwelcoming to students with different opinions.
He said institutions of higher education must also protect students' freedom of speech. If they upheld academic freedom, it "would probably change the entire character of American higher education."
Conservative students are often expected to ideologically conform or receive lower grades in classrooms run by progressive professors, Wood said. They don't even need to identify as conservative: Two years ago, a University of Florida instructor threatened students with lowered grades if they used gendered words such as "mom" and "dad."
Wood said Congress should strip federal funding from colleges that engage in "multiculturalist crusades" of indoctrination. But he conceded this was unlikely with Republicans in control of only one chamber of Congress, since Democrats took back the U.S. House of Representatives the week before.
"[W]hat will get the attention from college administrators is anything that threatens the flow of federal dollars into their pockets," which is where Congress can play a role, he said.
Such legislation would be enforced by a national commission that would conduct investigations and report back to Congress about "bad actors" who "deny academic freedom to their students and faculty," he said.
MORE: Stanford students vote down mandatory Western Civ proposal
David Frisk, resident fellow of the Alexander Hamilton Institute for the Study of Western Civilization, asked Wood if he knew of any schools that required Western civilization courses. (The independent institute was supposed to be housed at Hamilton College, but opposition from progressive faculty prevented the arrangement in 2007.)
Wood cited Hillsdale College, the well-known Michigan liberal arts school that does not accept federal funding. According to the college, it requires all students to take a "Western Heritage" course, where they "explore the ways in which modern man is indebted to Greco-Roman culture and the Judeo-Christian tradition."
While the beginning of the course focuses on ancient ideals of Hebrew and Mesopotamian civilizations, it progresses to the natural rights theories of modern philosophers, such as John Locke and Thomas Hobbes. The college emphasizes the study of Western philosophies from the Great Books because of their significant influence on the American founding.
Conversely, Stanford abolished a similar course in 1988 after civil rights activist Jesse Jackson "marched students around campus chanting against the topic," claiming it "destroys diversity" on campus, according to NAS. Jackson reportedly chanted "Hey hey, ho ho, Western Culture's got to go."
The conservative Stanford Review got a referendum on the student government ballot in 2016 that would demand the study of Western civilization as a graduation requirement, but students overwhelmingly voted it down.
MORE: Stanford axes 'Moral Foundations of Capitalism' class
IMAGE: Alan Cleaver/Flickr
Like The College Fix on Facebook / Follow us on Twitter