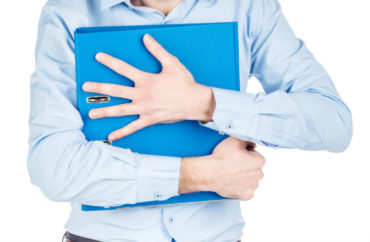 No explanation why it didn't just redact 'hundreds' of 'external' email threads
Dartmouth College hid "hundreds" of email threads that it should have turned over in some form to a former student suing the school for breach of contract and Title IX violations, a federal judge ruled Tuesday.
It wrongly cited attorney-client privilege to completely hide the documents from Mark Anderson, who is representing himself, rather than make redactions to the privileged portions of the emails, U.S. District Judge Steven McAuliffe wrote.
Following an in-chamber review, the judge ordered the private college to turn over specific emails "in their entirety" that he identified as not containing privileged information.
Dartmouth also must review the documents not specifically identified in his order and turn over "all reasonably segregable responsive, non-privileged portions of the documents," plus a "revised privilege log" explaining what it continues to withhold.
"The presence of counsel's name on a communication does not render that communication privileged," McAuliffe wrote.
He called it "puzzling" that the college withheld one particular thread between Anderson and Dartmouth employees, speculating that Dartmouth considered the thread privileged because it was later forwarded to its in-house counsel Kevin O'Leary.
In fact, the college had a habit of withholding email threads in which "nearly every email in the thread" was "external" – usually to Anderson – "except for the final email, or the final few emails," McAuliffe wrote.
Expelled for charge that was never given to him
Anderson filed the suit under a pseudonym in January 2019. He accused Dartmouth of expelling him in response to retaliatory allegations by "Sally Smith," apparently a former longtime girlfriend who attended a different university outside New Hampshire.
In early March 2017, Sally's mother threatened to get Anderson punished by Dartmouth so he'd lose his "full ride scholarship," the suit claims. Later that month, Sally sent Dartmouth 18 pages of "un-contextualized messages" that he had sent her college's police department, which she had also used to get a restraining order against him.
Over the next month, Sally and her mother repeatedly demanded that Dartmouth investigate Anderson for making them feel unsafe, leading Dartmouth police to visit his dorm room several times. He told the Smiths twice – including a month after his restraining order was imposed – to stop making "unsolicited contact" with Anderson's parents.
Police soon after arrested him, and Dartmouth issued him two conduct charges based on his post-restraining order communication to Sally. Yet at Anderson's campus disciplinary hearing in September, Dartmouth found him guilty of a charge for which he had never been given notice, based on Sally's "un-contextualized messages" from March. It expelled him.
MORE: University of Wyoming tries to hide records by putting lawyer on every email
Dartmouth has tried to get Anderson in trouble with the court for alleged procedural violations, arguing in July that representing himself – known as pro se status – isn't an excuse for the expelled student not to follow federal court rules.
But it was Judge McAuliffe who scolded Dartmouth for violating basic discovery rules by declaring hundreds of email threads off-limits to Anderson. He said "nearly 800 individual documents, totaling nearly 5,000 pages," were in dispute.
The college has failed to explain why most of them "could not be produced to the plaintiff with the privileged material redacted," noting they are external, typically with Anderson included. It hasn't even argued that "redactions would be overly burdensome," the judge remarked.
College judged anything lawyer was 'expected to review' as 'privileged'
Dartmouth classified the withheld email threads in four groups: those where an in-house attorney gave legal advice to an employee outside the Office of the General Counsel; emails between attorneys and staff within that office; emails between employees where in-house counsel is copied; and emails that include "legal advice" from the office but not an attorney on the thread.
The second and fourth groups include some threads that must be produced in redacted form, McAuliffe said. One that is not privileged at all consists of emails "largely" between employees discussing Anderson's arrest and charge. While counsel O'Learn is copied, the employees don't mention or seek legal advice from him.
The thread that the judge called "puzzling" does not mention in-house legal advice and just includes two internal emails that forwarded external emails.
The first and third groups were the most troubling to McAuliffe because Dartmouth claims that O'Leary, the in-house counsel, was "expected to review and respond" to them, rendering them privileged. (O'Leary now offers his services as "an external investigator, trainer and consultant" on college disciplinary issues such as Title IX.)
MORE: Berkeley teacher/Antifa leader fined $20K for withholding public records
"Generally" these external communications were forwarded to several employees including O'Leary, "with a note to the effect of 'FYI, see below,' or 'I sent the following email' to the plaintiff," the judge wrote. Rather than requests made specifically to counsel, they asked for responses "from all email recipients."
Dartmouth insisted that these were privileged because they involved "changing circumstances … that might affect advice previously given or require new or additional legal input." The college said the Office of General Counsel established this practice for all student conduct matters.
"Of course, merely saying so does not make the documents privileged," McAuliffe retorted. Twenty-year-old precedent from the New Hampshire judge's sister court in Massachusetts makes clear that a privileged document  "must have been intended to be confidential and made for the purpose of giving or obtaining legal advice to be vested with the attorney-client privilege."
It doesn't matter that an attorney was copied, "particularly if the communication could equally well have been made to or by an individual without a law degree," the judge wrote, quoting the Massachusetts precedent.
McAuliffe used about two pages of the 13-page order to list specific documents Dartmouth must turn over in their entirety.
MORE: UMass-Boston refuses to obey the law unless we fork over $1,500
IMAGE: NEstudio/Shutterstock
Like The College Fix on Facebook / Follow us on Twitter