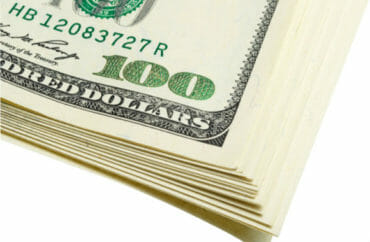 School won't specify how the money will be allocated
Dartmouth College recently announced that it will spend almost $20 million to increase mental health services on campus, though the Ivy League school declined to specify just how that enormous sum will be allocated.
The initiative, part of the elite Hanover, New Hampshire school's "The Call to Lead" capital campaign, is part of an effort to "transform the residential life experience," according to campaign materials. The total amount slated to be spent on student mental health resources is $17 million. The overall campaign is expected to cost $3 billion and it includes a wide variety of strategic priorities.
School officials, however, declined to elaborate on how specifically the substantial investment in mental health services will be spent. Dean of the College Rebecca Biron did not respond to multiple requests for comment from The College Fix.
Reached via email, campus spokeswoman Diana Lawrence also declined to comment.
"Thank you for the opportunity, but we are going to decline to comment beyond what has been shared in our news release," Lawrence told The Fix.
Lawrence did not respond to a subsequent request from The Fix for a copy of the news release to which she was referring. The school's official online news release webpage does not mention the Call to Lead plan or the planned investment in mental health services. The strategic priorities webpage simply states that student mental health services will be given a $17 million allocation under the plan's goal to "transform the residential life experience."
Thus far the breakdown of new mental health spending has largely been vague. According to the student newspaper The Dartmouth, the increased funding of mental health services will cover three distinct areas: "improving timely accessibility to mental health services, providing ongoing support to help students and offering education and prevention programs for faculty, staff and students.
In The Dartmouth, Biron said the focus on mental health was part of a larger plan to transform the residential life and that the proposed funding increase to mental health "occurred in response to student needs." The college has reportedly seen an increase in 40 percent of students who sought out mental health services on campus over the past five years. Biron attributes the rise in mental health services to a decreased stigma around the outlook of seeking them out.
The college was originally considered hiring five new counselors as part of this mental health resources focus. However, according to the student newspaper, school spokesman Justin Anderson wrote in a campus-wide email that Dartmouth is still unsure as to how many counselors it will hire.
Further, according to The Dartmouth, the college recently switched its access to mental health services from an individual intake model to a triage system. This reformed policy allegedly now allows more students to seek out resources.
Dartmouth's counseling center currently has nine staff members, including five psychologists, two psychiatrists, a counselor and a social worker.
The center also employs two psychiatry residents, a nutrition expert, and two administrative staff members.
MORE: As colleges offer counseling for hurt feelings, students grapple with real mental health problems
MORE: Emotionally frail students are draining counseling centers, scaring faculty into easier grading
IMAGE: Rrraum / Shutterstock.com
Like The College Fix on Facebook / Follow us on Twitter