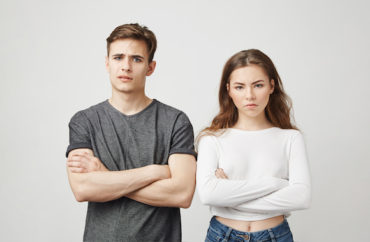 At least that's what we're told
Robin DiAngelo has made a name for herself teaching campuses across the country about "white fragility." This phenomenon, according to DiAngelo, is "a state [for white people] in which even a minimum amount of racial stress becomes intolerable."
Such stress can come from a variety of sources, including "suggesting that a white person's viewpoint comes from a racialized frame of reference," "receiving feedback that one's behavior had a racist impact," and "a fellow white not providing agreement with one's interpretations."
Examples like these are, of course, both tactically dishonest and/or wildly speculative: Being accused of racism, after all, will make anyone defensive, and the idea that white people as a group regularly freak out over whether or not our "fellow whites" agree with us is just silly. This may come as a shock to lots of people (whites included), but: White people are more multifaceted and complex than the strictures of modern academia would have you believe. Go figure.
In effect what DiAngelo and others like her are doing is preempting most objections by white people: Any white person's defense of any kind of accusation leveled at him can be easily written off as an instance of "white fragility." This does nothing, of course, to improve the racial climate of the United States; indeed it actively serves to make it worse, for an increasing reliance on "white fragility" as an explicator for white peoples' behavior will just make white people bitter and resentful, and justifiably so.
Here is a gentle suggestion for those who may be interested: Yes, there are plenty of white people who are racist; there are plenty more who are not yet who behave with some level of racial insensitivity. These people deserve to be called out and/or corrected. In many if not most other cases, white people—like everyone else—deserve the benefit of the doubt; accusing them of having had a "racist impact," then sneering at them when they get understandably and appropriately defensive, is not the right course of action. Would that people like Robin DiAngelo understood this; peddling "white fragility" at dozens of campuses may be very lucrative, but it is not at all sensible.
MORE: Whites must stop becoming teachers, academic argues
IMAGE: Cookie Studio / Shutterstock.com
Like The College Fix on Facebook / Follow us on Twitter