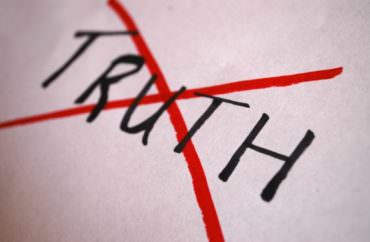 Higher education suffers when academics abandon objective truth for relativism, giving out degrees in opinions rather than knowledge, a university president says.
"When we as a community rejected truth … when we decided that there is no objective truth any longer and that everything is truth with a lowercase 't' — nothing but a construct, nothing but a collection of cultural constructs where people agree together — then it doesn't matter what you believe as long as it works for you–which is of course nonsense," said Dr. Everett Piper, Oklahoma Wesleyan University president, in an interview with The College Fix.
Piper, author of the newly released book Not a Day Care: The Devastating Consequences of Abandoning Truth, said the self-absorption of the current college generation is leading universities and students to glorify opinions, not truth.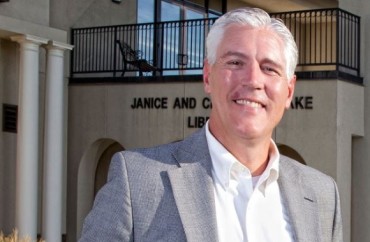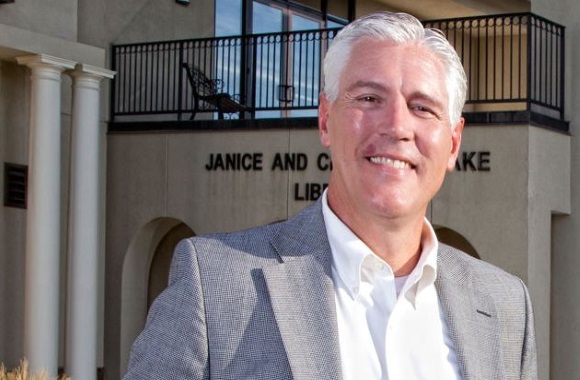 "Opinions lead to bondage," he told The Fix. "Truth sets you free."
Piper (pictured) made national headlines in 2015 when he defiantly told students in a campus message that "This is not a daycare. It's a university!" He was prompted to write the missive after a student responded to a chapel service that he felt victimized and uncomfortable.
Now Piper's followed up with a book that delves into similar themes.
"Safety is synonymous with comfort, and comfort is antithetical to confrontation and growth," he writes in his book, adding that the "purpose of the university is the pursuit of truth. Yet truth is precisely what is most unwelcome at so many universities today that insist on protecting students from having to encounter it."
"Safe spaces" and "trigger warnings" actually support intolerance and fascism, Piper told The Fix.
"When we start telling people that don't agree with us that they are no longer welcome in the debate, in the argument, in the exchange of ideas…then you're not going to have education any longer. What you're going to have is mutually assured indoctrination," he said.
MORE: Dr. Everett Piper, aka college truth-bomb dropper, warns 'propaganda, power now reign' on campus
Objective truth exists, he said. To find it, students must be allowed to challenge ideas and ask questions, not create spaces where certain ideas cannot be shared, he said.
Piper is a proponent of diversity and dialogue, but he only hires professors who are pro-life and pro-traditional marriage at Oklahoma Wesleyan University.
Piper said this does not take away from a variety of ideas to flow in the classroom.
"Good education doesn't presuppose neutrality. Everybody is going to bring their agenda to the table. Any good scholar ought to have a conclusion at the end of the day, and I don't apologize for that," Piper told The Fix.
While his teachers may have the same conclusions at the end of the day, they understand both sides of the argument and present it in class, he said.
His university, Piper said, is built around "the primacy of Christ, priority of scripture, pursuit of truth, and the practice of wisdom." These four cornerstones form a fence, within which students find the freedom to pursue truth.
Piper calls this the "fences of freedom," and cited G.K. Chesterton. He said this "paradox of discipline and liberty, of freedom and liberty, is indeed the solution" to the current fascist predicament on campuses.
"I believe that finally people will recognize what other leaders throughout the course of history have recognized: that is that truth sets us free; that there are self-evident truths endowed to us by our creator; that there is an objective reality; that we do know that slavery is bad and the holocaust was evil and that rape is wrong; and that there are things that as a human race we can agree upon without testing them in a tube or having it being dictated top-down by a politician," Piper said.
"I think we will return to that eventually but that there's going to be some pain…to get us there."
Like The College Fix on Facebook / Follow us on Twitter
IMAGE: Shutterstock