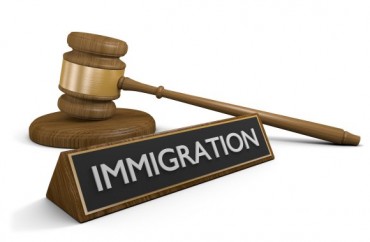 Officials in the Denver Public Schools district reportedly threatened to report teachers holding H-1B and J-1 visas to immigration authorities if they went on strike.
On Thursday, the activist group Colorado People's Alliance posted an email from DPS Human Resources on its Facebook page indicating the threat. It reads "In the event that you have teachers on H or J visas that choose to strike, they are allowed to do so, but we need to be informed as soon as possible as we are required to report that to immigration and the US Department of State."
The Alliance responded "If DPS claims to want to welcome and protect their immigrant students, why are they lying to and intimidating their immigrant teachers about their right to strike??
According to the New York Post, when "word got out" about the threat, the district issued a statement about an "incorrect communication."
We understand that an incorrect communication was provided by a DPS employee regarding our educators on H-1B and J-1 visas. The error was the result of a misinterpretation of the information that we received from our immigration firm, and the communication was in no way intended to cause fear for our educators on visas. Our deepest apologies for any anxiety that was caused by this error. …

According to the guidance we have been provided, DPS has to inform the U.S. Department of Labor if a strike begins due to the requirements of the Labor Condition Applications, that are part of the H-1B process. However, DPS does not inform the government of the names of employees who are participating in a strike.
It goes on to note the district "will not be collecting information or reporting information" to immigration authorities and is "deeply apologetic" for any misunderstanding.
In addition, a commenter to the Colorado People's Alliance post copied a response from DPS Superintendent Susana Cordova which says in part "I cannot begin to express how shocked I was to learn of this message, and how deeply sorry I am for the anxiety and fear this has caused our educators, our families and our community. This is not who we are as a school district."
Cordova notes DPS will take "appropriate action with those staff members involved" in this incident, but adds there were no "malicious intentions" on the part of any employee.
MORE: Teachers union strikes are all about teachers — not students: op-ed
MORE: School employee removed after yelling 'Build the Wall' at striking teachers
IMAGE: David Carillet / Shutterstock.com
Like The College Fix on Facebook / Follow us on Twitter