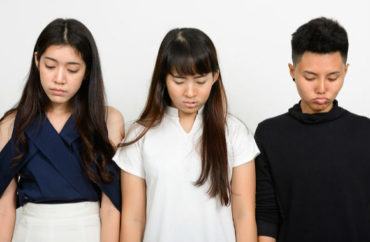 'Yale's use of race appears to be standardless,' going back four decades
If Yale University uses "race or national origin" as considerations in undergraduate admissions for the 2020-2021 academic year, it can expect a lawsuit from the Trump administration.
The Justice Department issued the legal threat in a "Notice of Violation of Title VI" letter Thursday, seeking "voluntary" compliance from the Ivy League university.
It also said Yale must get advance permission from the feds if it wants to use race or national origin "in future admissions cycles," demonstrating that its proposal is "narrowly tailored as required by law." Such a proposal must include "an end date" to its planned use of race in admissions.
The department determined that Yale has discriminated against "racially-disfavored applicants, including in particular Asian American and White applicants" who are "domestic non-transfer" students. This discrimination is "long-standing and ongoing."
Though the finding followed a two-year-plus civil rights investigation, which included interviews with admissions officials and reviews of "extensive documentation" and "voluminous admissions data," Yale itself denounced the federal conclusion as "hasty," the Associated Press reports.
The investigation was prompted by Asian-American groups, who were notified of its existence five months after it opened. Activists at Yale urged the university to continue its racially discriminatory admissions soon after.
"There is no such thing as a nice form of race discrimination," Eric Dreiband, assistant attorney general for civil rights, said in a news release, justifying the investigation in the name of Frederick Douglass:
Unlawfully dividing Americans into racial and ethnic blocs fosters stereotypes, bitterness, and division. It is past time for American institutions to recognize that all people should be treated with decency and respect and without unlawful regard to the color of their skin.
The violation notice letter said Yale grants "substantial, and often determinative, preferences based on race" that amount to "undue and unlawful penalties" on white and Asian-American applicants. Considering the "great majority of applicants," those two groups together have "one-tenth to one-fourth of the likelihood of admission as African American applicants with comparable academic credentials."
Yale has not met its "strict scrutiny" burden under the 14th Amendment to demonstrate that its "use of race is narrowly tailored to serve a compelling interest," Dreiband wrote in the letter. He portrayed Yale's justification – the "educational benefits of diversity" – as "elusory or amorphous" and not "sufficiently measurable" as required by law:
Yale's use of race appears to be standardless, and Yale does virtually nothing to cabin, limit, or define its use of race during the Yale College admissions process.
DOJ: "Yale's diversity goals appear to be vague, elusory, and amorphous. Yale's use of race appears to be standardless, and Yale does virtually nothing to cabin, limit, or define its use of race during the Yale College admissions process." [!] https://t.co/4PGxEOlzMF

— Andy Grewal (@AndyGrewal) August 13, 2020
MORE: Feds investigate Yale for anti-Asian admissions practices
Race discrimination at Yale "affects hundreds of admissions decisions each year" and comes up at "multiple points" in the process: initial ratings, second looks and "subsequent stages." It uses race to judge "comparable applicants" who earned "identical ratings earlier in the admissions process."
This has a "multiplied effect" on admissions chances, in contrast to the University of Texas-Austin program approved by the Supreme Court in 2016, which used race as one "subfactor" in a "multi-factor assessment" in which the final decisionmaker did not know the applicant's race, Dreiband wrote.
Race is "predominant" among admissions criteria, and "this determinative effect of race is multiplied for competitive applicants," he continued:
Every year from 2000 to 2017, Yale offered admission to Asian American applicants to Yale College at rates below their proportion of the applicant pool. During this same 18-year period, Yale offered admission to White applicants at rates below their proportion of the applicant pool in a majority of years. And, every year during the same 18-year period, Yale admitted applicants to Yale College from Yale's preferred racial groups ["African American, Hispanic, and certain other applicants"] at rates higher than  their representation in the applicant pool.

Additionally, Yale's data and other information show that Yale is racially balancing its admitted class, with the major racial groups remaining remarkably stable for approximately the last decade.
The university never demonstrated that it failed to obtain the "educational benefits of diversity" without resorting to racial discrimination, which "dates back more than four decades" and "contains no time limits. Instead, it appears that Yale intends to continue discriminating on the basis of race, apparently in perpetuity." (Yale said its approach will continue for the "foreseeable future.")
It does not appear to have ever seriously considered race-neutral alternatives, often relying on "anecdotal accounts of what may be occurring at other universities rather than how alternatives would particularly affect Yale's diversity," Dreiband wrote.
The Justice Department news release states plainly: "Yale rejects scores of Asian American and white applicants each year based on their race, whom it otherwise would admit."
The university "categorically denies" that it relies so heavily on race in admissions and accused the Justice Department of making its finding "before allowing Yale to provide all the information" it has requested.
"Had the Department fully received and fairly weighed this information, it would have concluded that Yale's practices absolutely comply with decades of Supreme Court precedent," it said, according to the AP. Yet Yale simply fell back on the same conclusory claim as every other university targeted for discriminatory admissions: It looks at "the whole person."
It refuses to change its admission practices "on the basis of such a meritless, hasty accusation," making litigation likely.
Read the violation notice letter, Justice Department statement and AP report.
MORE: Vast majority of Americans oppose race preferences in admissions
IMAGE: Ranta Images/Shutterstock
Like The College Fix on Facebook / Follow us on Twitter