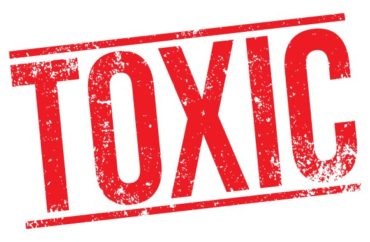 Eighty-five academics in the communications field have signed on to a letter condemning DePaul University's College of Communications' "toxic environment that threatens the health, wellbeing, livelihoods and lives of scholars of color."
According to The DePaulia, the scholars — "from all corners of the country" — claim DePaul "deploys practices and procedures that are aggressively hostile towards BIPOC faculty," which are a "clear example of how white supremacist and racist structures operate in higher education with impunity."
The scholars highlight the cases of two African-American professors, Sydney Dillard and Lisa Calvente, both of whom filed discrimination lawsuits against DePaul last year. The letter claims the university violates "organizational procedures, codes of conduct, and even federal laws" to keep minority faculty from advancing in their careers.
As is common with such petitions, the scholars put forth three demands:
A) Acknowledge that there is a systemic problem of racial harassment of BIPOC [Black, Indigenous, People of Color] faculty at DePaul through:

* The resignation of Provost Salma Ghanem and Acting Dean Alexandra Murphy.
* The hiring of DEI competent leadership with the authority to implement transformative initiatives.
* Instituting an independent external equity audit of the College of Communication at DePaul University.

B) Demonstrate its commitment to addressing racist structures that prevent BIPOC faculty from advancing in their careers by:

* Specifying strategies that can lead to measurable outcomes in terms of bias-free pathways for BIPOC faculty success.
* Specifying a five-year timeline for retention, hiring and promotion of US-born BIPOC faculty into leadership positions.

C) Act immediately to support the health and well-being of BIPOC faculty in the face of these racial attacks by:

* Establishing support infrastructure for BIPOC faculty that is accountable to BIPOC faculty.
* Ensuring that the structures of institutional support and care given to white faculty are also made available to    BIPOC faculty.
* Changing the culture of toxicity that distributes care differentially between white and BIPOC faculty.
MORE: Students of Color Liberation Front sends over 100 demands to U. Michigan
The letter also includes a quote from Al Sharpton at George Floyd's eulogy: "What happened to Floyd happens every day in this country, in education, in health services, and in every area of American life, it's time for us to stand up in George's name and say get your knee off our necks."
Dean Murphy told The DePaulia that she "completely agree[s] that we must always interrogate and challenge the dominant systems and practices by which we operate …" She pointed to the College's diversity and equity "action plan" which features workshops, trainings and evaluations of current policies and procedures.

The issue at DePaul became more widely known after the letter was shared in the Facebook group "Communication Scholars for Transformation." The group's focus is for academics interested in "decolonizing academic spaces and dismantling the centrality of whiteness, cishetero patriarchy, ableism, and other regimes of domination therein."
The group warns members that any post which "whitesplains, mansplains, gaslights (i.e. centers whiteness and/or cishet masculinity, or questions the legitimacy of marginalized people's experiences)" will be deleted … and the member in question given a warning.
Read the DePaulia article and scholars' letter.
MORE: Demands remain to fire Africana Studies professor for 'traumatizing Black students' with Tupac song title
IMAGE: deepstock / Shutterstock.com
Like The College Fix on Facebook / Follow us on Twitter