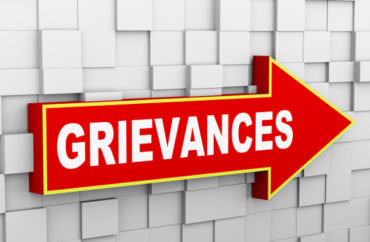 DePaul University last week played host to a two-day powwow which purports to assist black female students "navigate race and gender" at school and elsewhere.
The sessions were led the non-profit group Black Girls Break Bread, which was founded three years ago "for the purpose of uplifting, empowering and inspiring black women and girls" in the Chicago region. According to The DePaulia, BGBB (which also hosts confabs at middle and high schools) does this by "creating safe spaces that encourage engagement and intellectual discourse."
The event started, ironically, with an unintentional bit of cultural appropriation: "Tuesday's event began with a hot Mexican meal and a discussion about triggers." Were there any students of Mexican descent in attendance? If so, did they give their assent to the meal?
Nevertheless, participants' "triggers" appeared to all be stories about white people, specifically peers and faculty at DePaul — how they "overlook [and] take up space over black women."
"For me, one of my triggers is when there are white women who try to compare their journey or experience to that of black women," one participant said. "Intersectionality is a thing. I can never separate my being black from my being a woman."
Even in classes focused specifically on black women or the Black Lives Matter movement, there were stories of white people speaking over black women. There were recurring themes of feeling invisible, unseen or unheard, and also feeling painfully visible due to being a minority at a predominantly white university.

"Is it because I'm a woman or because I'm black?" an attendee asked of the discriminations she faces.

The sentiment of black women being silenced or excluded when discussing social justice occurs in practice, as well. The modern feminist movement has been critiqued by man black feminists for being exclusion of women of color, labeling the movement "white feminism."

Later, the women discussed feeling the need to prove oneself, advocating for oneself and the concept of "taking the high road." …

Zeph Kaffey, a physics major at DePaul, was at Tuesday's meal, following encouragement from her sister to attend.

"This is actually my first time coming to one of these meetings," Kaffey said. "I thought it would be good for me to come since [my sister] had a really good experience. Attending a predominantly white school, there's not a lot of safe spaces for someone like me, who is black and who is a woman(…).and I can't really separate those identities. It's hard finding spaces where I can speak with other people who have insight on what living in this identity means."
BGBB co-founder Jazzy Davenport-Russ told the DePaulia, "It's important for us to get together and have some black girl time."
MORE: DePaul 'Black Leadership Coalition' uses Milo fracas to make new demands
MORE: DePaul freaks out over rope on the ground and anti-Mexico graffiti
IMAGE: Shutterstock.com
Like The College Fix on Facebook / Follow us on Twitter