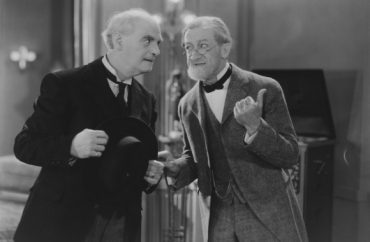 Public records request targets 'credible information' cited by university
When Indiana University-Bloomington canceled the final day of its health center's "SexFest" event, it cited "credible information about a planned disruption" it had received.
In other words, rather than admit that the women-spanking event was a PR headache that they would like to stop, administrators passed the buck to theoretical moral scolds who would threaten the "safety" of participants.
The College Fix never got more details about the "credible information" that prompted the cancellation, and that excuse isn't flying with the Foundation for Individual Rights in Education, either.
In a letter to Provost Lauren Robel last week, the civil liberties group notes the administration expressed offense toward the event after coming up with the "planned disruption" rationale for shutting in down. It also included a public records request targeting that credible information and the university's response to it.
The taxpayer-funded university had "violate[d] its responsibilities under the First Amendment" by unilaterally shutting down the event, wrote Lindsie Rank, program officer in FIRE's Individual Rights Defense Program.
The timeline of the university's decision suggests that administrators were responding to negative media attention rather than threats, she said.
The cancellation was announced hours after a student shared video of the spanking demonstration, which appeared to come from the "Kink Workshop" the prior day. The participants in the video tweeted by Matt Ahmann "were from Bloomington Kink, an off-campus community group, and were not students," Rank wrote.
MORE: Get your kinks at Indiana University-Bloomington
Here's the video of @IUBloomington sponsored and paid for event promoting sexual violence. This event was held in an open room of a dorm hall. pic.twitter.com/FcZiyFjQHz

— Matt Ahmann (@realmattahmann) February 6, 2020
Provost Robel herself released a statement after the cancellation that obfuscates the university's role in the event and expresses official disgust with it.
She said SexFest is organized each year by "a number of student groups," neglecting to note it's an official IU Health Center event, and called the spanking demonstration "inappropriate, disturbing, and offensive."
The university is "investigating how such a thing could have happened," Robel continued, claiming none of its employees knew about the spanking demonstration before it happened. Those include staffers from the Health Center and sexual violence prevention office, who would not have approved it had they known.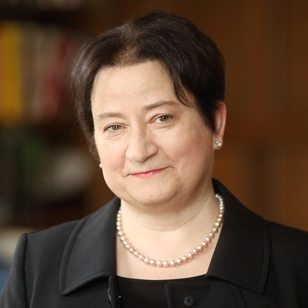 Answering a question no one asked, Robel (left) said SexFest was not part of the school curriculum and students were not required to attend.
"I want to make absolutely clear that we did not condone, support, or approve of the demonstration that took place, and we will work to exercise better oversight of outside groups participating in events held on our campus in the future," she wrote.
This statement undercuts the university's claim that a "planned disruption" led it to cancel the final day of the event, Rank wrote. (Ahmann, who tweeted the video, also was dubious.)
MORE: 3D print your own dildo at Harvard Sex Week
Expressive conduct, including safe and consensual spanking, is protected by the First Amendment just as much as discussing sexual safety, she continued. The material covered at SexFest does not rise to the legal standard of obscenity – after all, the paddling participant was clothed except for pants.
"While your statement makes clear that you and IUB's administration found SexFest, or at
least elements of SexFest, subjectively offensive, this is not enough to strip student organizers
of the First Amendment rights, and it is not a legal justification for cancellation of the event," Rank wrote.
IUB effectively indulged the heckler's veto – possibly imaginary in this case – and penalized student organizers for their expressive conduct:
Where an institution encounters serious, credible threats to public safety, it must be transparent in addressing those threats, lest safety concerns lull the public into accepting censorship in the name of public safety. Neither IUB nor law enforcement has made any public showing of serious, credible threats necessitating SexFest's cancellation.
It will be interesting to see what FIRE's public records request digs up, assuming IUB fulfills it in good faith. That may be a stretch to assume as well.
MORE: University Sex Week teaches women how to anally penetrate men
IMAGE: Everett Collection/Shutterstock
Like The College Fix on Facebook / Follow us on Twitter