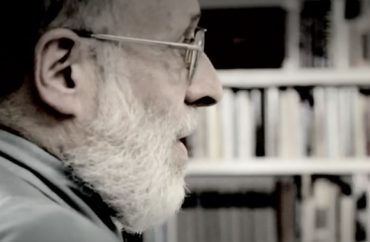 Harvey Silverglate is a man of action.
As a litigator and co-founder of Foundation for Individual Rights and Expression, he's fought for civil liberties and due process rights for more than six decades.
Now he's running for Harvard's Board of Overseers, one of two bodies that govern the university. The board can influence Harvard's major decision-makers on their planning and priorities, including hiring and budgetary decisions.
"The war against free speech, academic freedom and fairness in disciplinary procedures is waged by college administrators," Silverglate wrote in a Saturday op-ed for The Boston Herald. If elected, he'd recommend firing 95 percent of them.
"With such a personnel cut, tuition can be reduced, I would estimate, by 50% or so, making college much more affordable," he told The Herald. 
The petition to put him on the ballot for the 2023 spring overseers election is open from November 3 until February 3, according to Silverglate's campaign website.
All Harvard alumni can petition and vote.
The following interview has been edited for length and clarity. 
The College Fix: You are running for a position on the Board of Overseers at Harvard University. Could you tell us why you are running at this particular time?
Harvey Silverglate: I am running for a position on Harvard's Board of Overseers because it is one of two bodies that share governance of Harvard. The President and Fellows of Harvard College (the so-called "Harvard Corporation") is unelected and self-perpetuating; when one member dies or resigns, the remaining members appoint a successor. However, the Board of Overseers is elected by all Harvard alumni. The Harvard Alumni Association nominates a number of alumni. But there is a second way of getting on the ballot. An alum needs to college a certain number of names of alumni – a bit over 3,000 – and one can get on the ballot, and that is the route that I am taking.
I have been interested in free speech and fair procedures issues in higher education going as far back as my 1998 co-authored book "The Shadow University: The Betrayal of Liberty on America's Campuses." The response to this book was so massive that my co-author and I founded The Foundation for Individual Rights in Education, recently renamed The Foundation for Individual Rights and Expression.
I have seen the situation on the campus (Harvard and just about everywhere else) grow worse and worse. I finally decided to do something other than write and speak about this atrocious betrayal of the whole concept of a liberal education: I've decided to try to join a body of alumni that can actually do something.
TCF: Other than cutting down administration and reducing tuition costs, do you have any other plans or ambitions for The Board of Overseers? Are you willing to make any other campaign promises?
HS: My platform remains simple: Dismiss 95 percent of the bureaucrats; improve the atmosphere for free speech; consequently reduce tuition; have Harvard use its money to improve college education and help inner city kids' learning.
TCF: In your Quillette piece published November 2, you cite "administrative bloat" as a major cause of inflated tuition and other student costs at Harvard. What if the bloat were paid for by Harvard's enormous endowment and not tuition — would that be acceptable?
HS: It would not be acceptable to use Harvard's endowment to pay this army of bureaucrats. There are two reasons: One – the army of administrators affects the campus culture. These administrators, in order to keep busy, enact speech codes, for example, and then spend their time conducting disciplinary tribunals in order to punish students who "speak out of turn" or who insult fellow students.
Two – enormous as it is, Harvard can find better uses for its endowment than paying bureaucrats. It can, for example, innovate in education, or it can take on climate change, or it can assist secondary schools in improving educational outcomes so that Harvard does not have to engage in affirmative action in order to admit inner-city kids.
TCF: Would you have allies on the board who you think would help you with your goal of dismissing 90 percent of administrators? Why do you think this is feasible?
HS: I doubt that currently there are any board members who agree with what I'm saying. However, if elected, I think that, at face-to-face meetings, I can be very persuasive. I doubt that anyone else on the board even thought of these issues and solutions, much less discussed them at a Board meeting.
TCF: Which areas of administration are most worthy of dismissing? 
HS: I think that the worst bloat is in the cadre of administrators who enforce speech codes and the kangaroo courts that enforce them. There are doubtless some administrators who do essential work – for example, the administrators who run food services, as well as buildings and grounds. But I suspect that these are small in number compared to the rest.
TCF: Reducing administration will necessarily reduce some "student services." If students want to continue to seek these services, how or where should they seek them? 
HS: It would be a vast improvement if there were fewer "student services" administrators. College students are presumptive adults. Harvard should limit its exercise of an in loco parentis [in the place of parents] role.
TCF: FIRE has done crucial work raising the alarm about infringements of free speech and student liberties at universities. Can you point to any particular violations at Harvard that have motivated you to seek this position?
HS: FIRE has prepared a lengthy memo of Harvard's violations. This memo details many of Harvard rules, procedures and actions that limit free speech and student liberty/procedural fairness.
TCF: Is there anything else you'd like our readers to know?
HS: Yes. It is crucially important that I be elected in order to push the reforms. Harvard occupies the position of the oldest, wealthiest, perhaps most prestigious university in the country, perhaps in the world. As goes Harvard, so goes the nation.
MORE: Students at preppy high school walk out on Harvey Silverglate's lecture on free speech
IMAGE: HarveySilverglate.com
Like The College Fix on Facebook / Follow us on Twitter