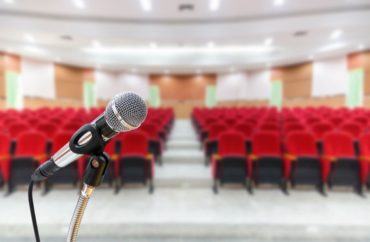 Students at a private and preppy high school recently walked out on Harvey Silverglate, a prominent civil rights lawyer and co-founder of the Foundation for Individual Rights and Expression, as he gave a guest lecture on the topic of … free speech.
Silverglate "recently got 'cancelled,' in a sense, for publicly mentioning a notorious term, often used as a slur," the attorney as well as Harvard Law Professor Randall Kennedy co-wrote in an August 8 piece for Quillette. "In one of those great ironies that characterize our historical moment, the impugned utterance was contained in a lecture on the importance of free speech in academia."
Silverglate (pictured, left) spoke April 27 at Milton Academy, an elite private high school in Massachusetts where tuition for non-boarding students costs more than $57,000 per year. The school had invited Silverglate to talk on free speech and academic freedom.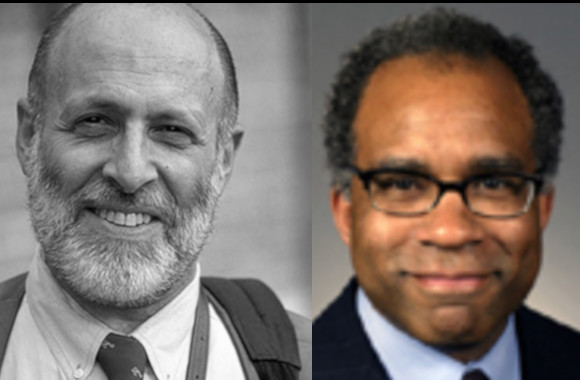 As part of his lecture, Silverglate presented the audience with two books. The first, "The Shadow University: The Betrayal of Liberty on America's Campuses," Silverglate co-authored in 1998. The second, written in 2002 by Kennedy (pictured, right) is titled "Nigger: The Strange Career of a Troublesome Word."
Silverglate pronounced the name of the second book. An "audible murmur" went up from the audience. Silverglate attempted to explain why it was specifically important that he pronounce the full word, rather than say "the n-word."
"He intended to point out that if one followed the fashionable rule that the infamous n-word could never be appropriately uttered in full under any circumstances, one would have to leave gaps in the writings and performances of, among others, James Baldwin, Martin Luther King, Jr., Malcolm X, Toni Morrison, Eudora Welty, Mark Twain, Richard Pryor, and Lenny Bruce," the authors wrote.
Nonetheless, a "substantial" part of the audience walked out of the lecture hall, they reported.
Days after Silverglate's talk, the Milton Academy Public Issues Board sent an email to the student body, apologizing for Silverglate's speech. "It was shocking and uncomfortable to hear [the 'n-word]] voiced multiple times by Mr. Silverglate," the email stated.
Silverglate asked David Ball, Milton Academy's head of school, for permission to send a response to the student body in defense of his speech and quoting of the book title. He sent a follow-up email June 10 and has received no response as of the date of the Quillette piece.
Students' behavior disregarded the 'use' versus 'mention' distinction
The students' expensive education had apparently not included a lesson on the distinction between using a word and mentioning it, explicated by linguist John McWhorter in a February 2022 New York Times op-ed.
When a person uses the "n-word," McWhorter wrote, they are deploying it as a slur to demean a black person or black people. However, when they mention the word, they are simply referring to the word itself, perhaps in a context of quoting someone else; they may even be referring to it to condemn its use.
This important distinction, McWhorter wrote, means that we should stop "putting people in the stocks" for stating the word in an innocent context.
Silverglate and Randall note 'sobering' lessons of the episode
"We have collaborated on this essay because of what the walk-out tells us about the dangers that free speech and academic freedom face even in purportedly sophisticated, broad-minded, intellectually adventurous settings," Silverglate and Kennedy wrote.
"If controversial opinions regarding what words and ideas may be aired are ruled out of place at a free-speech assembly at Milton Academy, we know that we have entered a perilous cultural moment in which debate is overwhelmed by unquestioning persecutions of perceived heresies."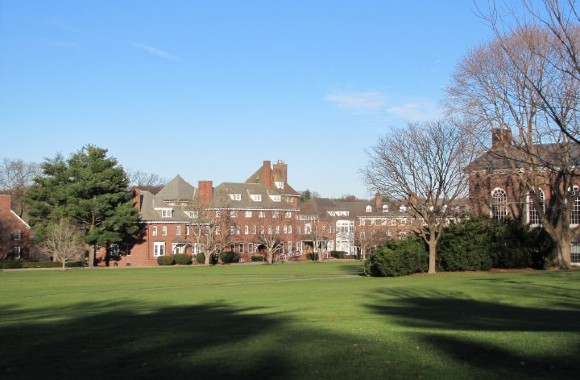 The affair at Milton Academy (pictured) indicated to the authors that high school students find it "acceptable" to disagree with a speaker by walking out rather than debating the issue at hand.
They affirmed that "practices from higher education have permeated the K-12 world" such that a third of college students consider it sometimes or always appropriate to shout down controversial speakers or prevent them from lecturing, according to a September 2021 report produced by FIRE.
A second conclusion Silverglate and Kennedy drew is that the educational authorities at an elite academic institution "are so afraid of offending the sensibilities of censors" that they would ignore a guest's request to respond to his critics and begin a debate.
"What happened at Milton is hardly an attractive display of diversity, inclusion, or equity," the authors concluded.
MORE: Independent-minded scholar provides linguistic sanity in an age of outrage
IMAGES: WK10003Mike / Shutterstock
Like The College Fix on Facebook / Follow us on Twitter