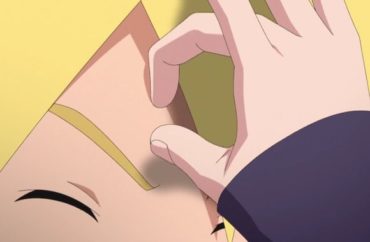 UPDATED
An adjunct professor of philosophy and Catholic nun at Dominican University was recently fired for allegedly "tapping" a colleague on the forehead during a faculty diversity workshop.
According to a police report noted by the Wednesday Journal, Professor Chavella Pittman had "knelt down" to better see a statement that her peer Felicia Wolf had written.
Pittman, who's African American and teaches sociology at the Illinois school, said that Wolf, a Franciscan religious sister, told her "I don't like talking about diversity because bringing it up is like saying I am better than diverse people."
Wolf then "tapped" Pittman twice on the forehead, allegedly loud enough for others in the room to hear.
Pittman (pictured) claimed two faculty members witnessed the incident. She informed Dean Chad Rohman about the "assault," noting she only wanted it "documented" without police involvement.
Provost Laura Niesen de Abruña fired Wolf shortly after the incident.
In an email to faculty on Aug. 26, [Niesen de Abruña] presented a formal statement with the subject reading, "Message Regarding Campus Climate," summarizing the incident, including the debrief for faculty members her and Precious Porras, chief diversity officer, hosted for faculty members who attended the workshop.

"As you know, a bedrock of our value system is that all human beings deserve equal dignity. I am going to jump right in to share my sense that we missed that mark last week. At a workshop on inclusive pedagogy, a faculty member assaulted the facilitator during a breakout session. I moved immediately to contact the victim, to interview her and witnesses, and to terminate the individual who committed the assault.

"Because the victim is a person of color, I was concerned about what this says about the climate of inclusion and belongingness on our campus […] Under my leadership, there will be zero tolerance for assault or bullying. In addition, we will not tolerate aggressive behavior of colleagues toward one another in meetings, hallways, classrooms, or elsewhere."
According to her Linkedin profile, Wolf had taught at Dominican since 2005. A Dominican U. "faculty experts" page notes that Pittman gave a lecture in 2020 to the American Sociological Association titled "How Institutions Derail Women Faculty of Color's Tenure via Teaching." The talk was part of a panel called "Negotiating Power and Status in the Academy: Everyday Experiences of Women of Color Faculty."
Editor's note: The headline and text were edited to include further information about Wolf being a Catholic nun.
MORE: Professor at conservative speaker's talk attacked by protesters, put in hospital
IMAGES: borusara m./Twitter screencap; Dominican U. screencap
Like The College Fix on Facebook / Follow us on Twitter