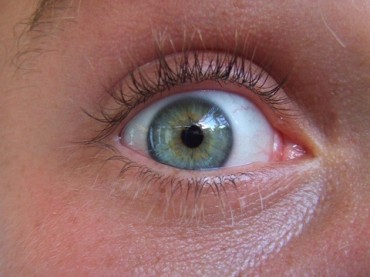 A few communications majors at Villanova got some ink in their campus paper The Villanovan this past week after starting what they dub a "Get Woke" campaign.
For students Serene AlHalabi, Kat Gowland, Sarah O'Conner, and Brynn Bannister, "Get Woke" means for their peers "to be more aware of racial discrimination against many students on [the] campus."
"The purpose of this campaign is to facilitate conversation around injustices that many students face on our own campus," AlHalabi said.
"We want to highlight the fact that many people face discrimination due to their race, and that is a reality for many Villanova students. A lot of students think that racism and discrimination no longer exist on our campus because of the 'Villanova-nice' persona we've adopted. However, it does happen on a daily basis and people just don't want to talk about it. Well, our goal is to talk about it."
AlHalabi adds that she doesn't want such … "conversations" to turn into a "political argument" because it's just really all "about humanity."
"Gowland came up with the slogan 'Stay Woke Nova', because 'stay woke' is a common phrase that other social justice campaigns use on a national scale," AlHalabi said. "However, we realized that saying "stay woke" implies that people on our campus are already aware of these issues, which simply isn't true. There are definitely some people who are, but we want to appeal to those who aren't 'woke' so that they can get woke. We think that this change is very important so people can understand the true purpose of our campaign."

Upon browsing through the respective Facebook and Instagram accounts for this campaign, one can find several "Humans of New York" style interviews and photos of students on campus explaining personal struggles they have faced because of their race, and how to initiate discourse on issues that may be regarded as "uncomfortable."
Don't be fooled.
This campaign is just a student-initiated effort akin to the Pacific Educational Group's "Courageous Conversations" and its many racial grievance clones. Just as the PEG's premise that white teachers' latent racism is responsible for the underachievement of minority students leaves little-to-no room for real conversations, so, too, will these undergrads' definition of "woke."
Any opposition to, or questioning of, the "conversations" is typically followed by the self-righteous indignation of the "conversation" originators, followed further by a doubling down.
MORE: Faculty forced to pledge allegiance to diversity or lose their jobs nationwide
It's the way all such progressive academic "conversations" proceed. But the organizers of these "dialogues," of course, cannot use the more appropriate term — "lecture" — in promotional campaigns.
I hate to sound like a broken record on this, but the evidence is clear. (See also this, this, this, and this.)
Perhaps worse, aspects of our popular culture are following suit. For example, a controversy arose recently when a Marvel Comics executive said that the company's diverse titles over the last few years have turned off a lot of fans.
That is only partly true. Diversity isn't the main issue, it's the fact that Marvel has acted much like college SJW/diversity fanatics for years now. Any sort of fan questioning of the creators' goals and stories (virtually 100% of the company's creators are hardcore progressives) is met with scorn not unlike that of campus radicals: You're "racist," "sexist," "homophobic," "Islamophobic."
"Diversity" didn't hurt Marvel Comics in 2016. Poorly written stories and forced attempts to inject political correctness did. pic.twitter.com/f1Iluy0YW4

— Ian Miles Cheong (@stillgray) April 2, 2017
Creator social media reaction to the Marvel exec's recent comments was just what you'd expect — the same as every other time: Defensive "it's not our fault, it's your fault" social justice self-righteous elitism.
And they're not stopping, despite suffering sales.
One of their latest offerings is America by (lesbian) writer Gabby Rivera. Here's a brief summary by my buddy Douglas Ernst:
This has it all for the SJWs: Sotomayor University (named after the first Hispanic, oops, Latinx US Supreme Court justice), the hero battling "privileged" white kids who want to trash the campus, a character whose "white energy" imprisons a planet and is then destroyed by the hero's "brown fist" …
… and you indeed heard that right: even Captain America's 77-year-old iconic punch in the face of Adolf Hitler cannot stand anymore because of … "white privilege" (or something).
As Doug notes, writer Rivera's Twitter feed is chock full of tweets and retweets whose content would get any white cisgender dude fired in a heartbeat:
When she thinks the can of Pepsi is going to stop you from pepper spraying the nearest person of color pic.twitter.com/XMDfg8s02G

— Zito (@_Zeets) April 4, 2017
I don't trust anyone that dates mediocre white men

— Brittani Nichols (@BisHilarious) April 5, 2017
"You just walked into the wrong neighborhood whiteboy."#LatinxTwitter pic.twitter.com/kBWLUvRe3F

— Like the Roman (@JuvenalisUSA) March 16, 2017
And there's the science fiction novel arena: Does anyone think a male writer (and rather unattractive one at that), in a reverse situation, would get the accolades this woman did for her science fiction story depicting a planet full of women utilizing newfound powers … to kill all men?
If all of this is about being "woke," then just call me Rip Van Winkle.
MORE: Marvel's 'diversity' is exactly like that found on college campuses: superficial
MORE: 'Captain America' parodies campus SJWs, but with company's history fans can't tell
Like The College Fix on Facebook / Follow us on Twitter