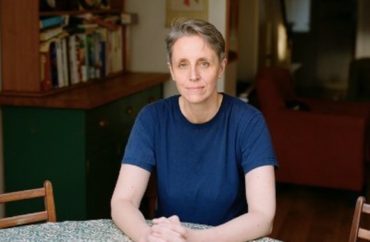 Scholars supporting Kathleen Stock's speech represent political beliefs from both left and right 
Forty-four Oxford University academics warned students this week against the proposed banning of gender-critical feminist and academic Kathleen Stock.
High-level Oxford dons, including evolutionary biologist Professor Richard Dawkins and theologian Professor Nigel Biggar, have written a letter in support of Stock's planned appearance at the Oxford Union, centuries-old debate society, The Telegraph reported Tuesday.
"In one of the most significant interventions by academics in recent free speech controversies, 44 Oxford dons with 'a range of different political beliefs, Left and Right' have signed a letter stating that universities should be 'places where contentious views can be openly discussed,'" according to the paper.
A "don" is Oxford's term for a "professor, lecturer, or a Fellow," according to the University of Oxford's website.
"Professor Stock believes that biological sex in humans is real and socially salient, a view which until recently would have been so commonplace as to hardly merit asserting," the letter stated.
"Whether or not one agrees with Professor Stock's views, there is no plausible and attractive ideal of academic freedom, or of free speech more generally, which would condemn their expression as outside the bounds of permissible discourse," the letter continued.
English philosopher Kathleen Stock, who has affirmed the male-female binary and argued that gender should not trump sex in all circumstances, is scheduled to speak at the Oxford Union at the end of the month, The College Fix reported earlier this week.
The union stated that during the event, it would provide a "non-student support team that will remain in a separate welfare space to offer counseling and advice," according to The Fix.
It will also offer "student welfare officers." Students will be allowed to ask questions anonymously online.
The university's LGBTQ+ society released a statement last month condemning the Oxford Union for inviting Stock, accusing her of being a "transphobic and trans-exclusionary speaker" and the union of ignoring the welfare of the society's members under the guise of free speech, The Times UK reported.
Stock described the statement on Twitter as "probably defamatory."
"Also, it makes you look utterly ridiculous," she wrote.
MORE: Oxford looks to move away from 'white European music from the slave period'
IMAGE: @DocStockk@Twitter
Like The College Fix on Facebook / Follow us on Twitter