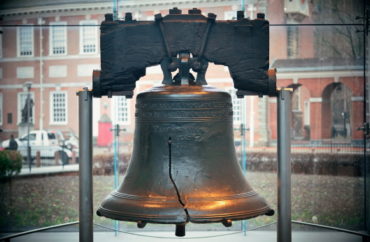 Nearly four dozen prominent scholars and faith leaders have signed the "Philadelphia Statement," an 851-word essay that defends the right to and need for free speech and civil discourse amid a country entrenched in what signers describe as social media mobs, cancel culture and campus speech policing.
"If we seek a brighter future, we must relearn a fundamental truth: Our liberty and our happiness depend upon the maintenance of a public culture in which freedom and civility coexist—where people can disagree robustly, even fiercely, yet treat each other as human beings—and, indeed, as fellow citizens—not mortal enemies," the statement reads.
"… A society that lacks comity and allows people to be shamed or intimidated into self-censorship of their ideas and considered judgments will not survive for long," it adds. "As Americans, we desire a flourishing, open marketplace of ideas, knowing that it is the fairest and most effective way to separate falsehood from truth."
The list of signers is a who's who of prominent center-right scholars, academics, legal experts, human rights advocates, think tank minds, Constitutional advocacy group chairs, faith leaders and more. (A full list can be found on the Philadelphia Statement website.)
Published August 11, the original signers have since been joined by about 8,000 supporters who signed on to the document, according to the website.
The Philadelphia Statement comes on the heels of a similar call for free speech and civil discourse published in July in Harper's Magazine titled "A Letter on Justice and Open Debate." It was signed by more than 150 left-leaning academics, scholars, journalists, writers and others.
Now the Philadelphia Statement adds to that growing sentiment.
"The Philadelphia Statement, named to recognize the pivotal role the city and the principles of free speech played in the founding of the United States, is a call to all Americans to preserve our freedom to disagree openly, while maintaining the possibility of a shared future alongside those with whom we differ," according to Alliance Defending Freedom, whose past and current presidents signed on.
Another original signer, Ethics and Public Policy Center senior fellow Stanley Kurtz, points out on National Review that the goal of the statement is to spark a "movement that will restore and strengthen the culture of free expression in America."
Peter Wood, president of the National Association of Scholars, and Pete Peterson, dean at the Pepperdine School of Public Policy, co-wrote an op-ed to expand on the statement's aims, especially as it pertains to higher education.
"We support this statement because we believe that, despite its faults, American higher education can still help to restore America's center of gravity," they wrote in their column.
"As a nation we need to re-learn how to tolerate views we dislike and how to debate people with whom we disagree. The 'Philadelphia Statement' points the way."
The Philadelphia Statement reads in part:
Humanity has repeatedly tried expunging undesirable beliefs and ideas. What self-appointed speech arbiters, whether in the majority or in the minority, fail to grasp is that they will likely eventually become the targets. The winds inevitably shift, sometimes rapidly. The question is whether civility norms and free-speech safeguards will remain in place to protect them, or whether they will become victims of the dangerous precedents they themselves have established and advanced.

To be sure, our free speech tradition is not absolutist. It does not embrace certain, limited categories of speech, such as defamation, obscenity, intimidation and threats, and incitement to violence. Yet the idea of "hate speech" exceptions to free speech principles is foreign to our free speech ideals, impossible to define, and often used by those wielding political, economic, or cultural power to silence dissenting voices. That is why we must favor openness, to allow ideas and beliefs the chance to be assessed on their own merits; and we must be willing to trust that bad ideas will be corrected not through censorship but through better arguments.

If we seek to change our country's trajectory; if we desire unity rather than division; if we want a political life that is productive and inspiring; if we aspire to be a society that is pluralistic and free, one in which we can forge our own paths and live according to our own consciences, then we must renounce ideological blacklisting and recommit ourselves to steadfastly defending freedom of speech and passionately promoting robust civil discourse.
Read it in its entirely on the Philadelphia Statement website.
MORE: GOP bill to strip funds from public universities that restrict free speech
IMAGE: Songquan Deng / Shutterstock
Like The College Fix on Facebook / Follow us on Twitter