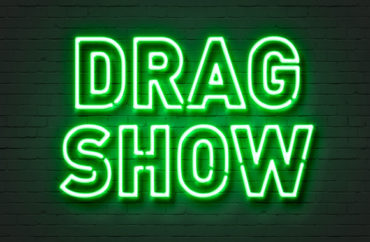 An Ohio public library will be treated to a first this summer: An hour-long course dubbed "Drag 101" taught by Kyle Gayle.
Or, if you prefer, Kyle's drag name: Selena T. West, "relative of drag royalty Nina West," according to WOWK.
The course will take place at the Orange Branch of the Delaware County Library system. West says Drag 101 will be about "the building blocks of how to do drag […] it's nothing to do with sex or gender identity at all."
George Needham, the Delaware County District Library Director, says West's course "is probably the most controversial program" he's ever worked with in his 40 years of service. Drag 101 is one of 400 programs he says, "45 of which are for teenagers."
According to ThisWeekNews.com, the course is designed for kids age 12-17. West says "Drag is not scary; drag is not sexual. (Teens can) learn about what seem like trivial things like hair, nails, makeup, clothing. Those are the building blocks of a Drag 101 class I would teach."
"A big mission for the library is to encourage lifelong learning, to encourage curiosity and to encourage people to be engaged in the world," he said.

Melissa Ackison is a mother of four and Republican Senate Candidate.

"My first concern was are there background checks for this program and how are they vetting candidates who come in for something like this," she said.

Ackison says the class just shouldn't be offered.

She questions whether 'Drag 101′ is an appropriate use of tax dollars or class time for kids.

Regardless of what side of the issue you're on or whose heels you're in, 'Drag 101′ is unquestionably generating publicity for Delaware County's Library system.

"You know if it helps to add to the education of the community, if it helps to add some civil discourse, I'll take a news crew every week," said Needham.
Delaware County resident Mindy Hedges said opposition to the course is "fear mongering":
"Remember in our country how books were kept from the public eye because of ignorance. Amazing books like 'To Kill a Mockingbird' were not allowed in the public library system because of fear-mongering. A library is a place for learning, not a place for squashing learning."
Drag 101 begins June 5 and runs from 2-3pm.
Read the WOWK and ThisWeekNews.com articles.
MORE: Pennsylvania high school to host drag show during school hours
MORE: Pro-Palestinian student group holds drag show for Jewish holiday
IMAGE: ibreakstock / Shutterstock.com
Like The College Fix on Facebook / Follow us on Twitter