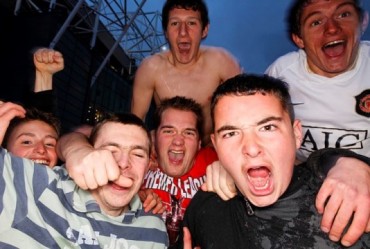 West Virginia University has been ranked the #1 university in the country–not for academics, research achievements, or educational merit. Rather WVU has been named #1 on the infamous Playboy Magazine annual list of top party schools.
What rated WVU? The magazine cited popular partying activities such as FallFest and St. Patrick's Day – as well as the anarchy that broke out last fall after West Virginia's football team defeated the University of Texas.

"The locals call Morgantown a drinking town with a football problem," Playboy said. "We call it a seven-year plan with the possibility of parole."
What a legacy.
CLICK HERE to Like The College Fix on Facebook / TWITTER: @CollegeFix
(Image source: AndyMedina/Flickr)