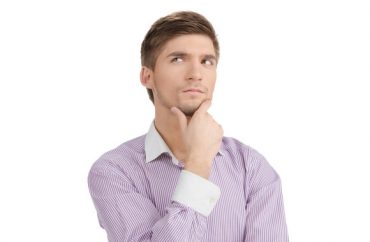 UPDATED
A mural on a Duke University research building was defaced with the phrase "F*** Rona," leading a dean to blame anti-Asian bigotry for the act.
According to The Chronicle, the coronavirus-referencing graffiti was discovered on the mural (which "depicts a dog, a cat and a duck surrounded by foliage") at the Levine Science Research Center last Thursday.
However, it's unclear exactly when the mural was vandalized. Its creator, who is Chinese, said it could have been anywhere between mid-March and last week when she noticed it "through a building window."
Because the mural's artist is Chinese, Nicholas School of the Environment Dean Toddi Steelman said the graffiti "appears to target the [Duke] Asian community." Steelman invoked reports of increased bigoted incidents against Asians and Asian-Americans across the country in an email to students (despite students not being physically on campus, and as such would not have seen the graffiti):
"Unfortunately, there have been recent reports of xenophobic and racist incidents targeting members of the Asian community throughout the United States. I want our Asian community members to know that we stand as allies to support you unconditionally through these challenging times. What hurts you, hurts us all."
Steelman said she has spoken with the Duke University Police Department, who explained that the perpetrator could have been one of the 50 people who currently work in the building, or may have been let in by a Duke employee. …

Steelman also included in the email Duke's Commitment to Diversity and Inclusion, which states, "Our collective success depends on the robust exchange of ideas—an exchange that is best when the rich diversity of our perspectives, backgrounds, and experiences flourishes. To achieve this exchange, it is essential that all members of the community feel secure and welcome, that the contributions of all individuals are respected, and that all voices are heard."
The Chronicle does not include a photo of the mural, and a search of the Nicholas School of the Environment website proved fruitless.
The Fix asked Dean Steelman how someone in the Duke community would even know that the mural's creator is Chinese. She said that "[w]ithin the School, I think it is well known that this was drawn by one of our Chinese students.  It is also signed by the artist and one could infer the nationality from the name."
UPDATE: The Fix received a response after business hours from Dean Steelman regarding the mural. The article has been updated to reflect her remarks.
MORE: Student paper says graffiti criticizing Chinese gov. is 'xenophobic'
MORE: Online racism workshop slams Trump for 'aggressive' naming of virus
IMAGE: BlueSkyImage / Shutterstock.com
Like The College Fix on Facebook / Follow us on Twitter