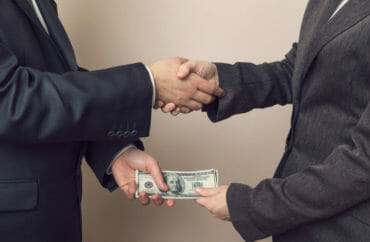 A near-death experience for one profession; cashing in for another
A quarter of all jobs in the United States require a government license to work in those fields, according to the most recent data from the Bureau of Labor Statistics.
This represents a sharp increase from the postwar period, when less than 5 percent of U.S. workers were required to have a license, according to a study by the Brookings Institution.
In response to employment trends and policy changes, the educational pathways for two of those licensed fields are taking two very different routes.
Cosmetology schools gained a reprieve last summer when the Trump administration suspended the Obama administration's "gainful employment" rule, which had threatened to strip federal funding from about 40 percent of them.
Secretary of Education Betsy DeVos* said those rules "unfairly and arbitrarily limit students' ability to pursue certain types of higher education and career training programs."
Occupational therapy, by contrast, will become a harder field to enter under education rules recently approved by its trade association. Prices are also likely to rise for consumers who use such therapy, the author of the Brookings study told The College Fix.
'A significant barrier to entry'
An accredited cosmetology school costs between $5,000 and $15,000, according to beautyschools.com, which provides resources and tips on beauty schools and working in the cosmetology industry. A top-of-the-line school can cost $5,000 more.
Morris Kleiner, a University of Minnesota professor and author of the Brookings study, thinks that estimated top-of-the-line cost is actually the average.
"Cosmetology costs $15,000 to $20,000 to get the training to take the test to be a cosmetologist. That forms a significant barrier to entry, especially for low-income individuals," he told The Fix in a phone interview.
The average cosmetologist officially made $24,300 a year in 2016, according to the most recent BLS data. On average, a person who attended a for-profit cosmetology school had $14,132 in debt compared to $13,190 for a person who went to a public cosmetic school, according to Preston Cooper, education policy analyst for the American Enterprise Institute.
Occupational licensing is hurting our economy, says Professor Morris Kleiner. Here are recommendations for how the government can fix it: https://t.co/Y0BkI8QSKA pic.twitter.com/Dx8ZuK8yCf

— Humphrey School (@HHHSchool) January 23, 2018
MORE: Three in five jobs don't require college degree
It was this high debt-to-earnings ratio that caught the attention of the Obama administration. Its 2015 gainful-employment rule took square aim at for-profit schools whose graduates had trouble paying off their student debts.
Secretary DeVos's pause on these rules may have saved the beauty school industry, according to a recent BuzzFeed feature.
One such for-profit school, Georgia's Pro Way Hair School, was right on the bubble of the rules, which cap student-loan payments at 12 percent of official earnings. Its graduates were allegedly paying 13 percent.
Cosmetologists get a sizable portion of their earnings under the counter, and many don't report their full earnings on their tax returns, Pro Way owner Steve Sullivan told BuzzFeed.
After the government threatened to revoke Pro Way's federal aid, Sullivan spent months tracking down former students – a "young and transient" group – to see how much money they made. He found 26 and determined they earned $26,000 on average compared to the "mean annual earnings" of $7,800 listed by the government.
"It was unbelievably painful" obtaining the data to dispute the government's official numbers for his largely cash-based industry, Sullivan told BuzzFeed. He still hasn't heard from the Department of Education since filing his appeal in March, and as a result Pro Way is still listed as a gainful-employment scofflaw.
MORE: How to make big bucks off the mistakes of environmentalists
Department of Education spokesperson Alberto Betancourt told The Fix in a phone interview earlier this month to send questions via email.
The Fix asked how the department had helped for-profit schools since pausing the gainful-employment rule; whether new rules were under development; what will happen when DeVos's pause ends June 30; and how the paused rule took into account those industries whose practitioners largely use cash and don't report their full earnings to the government.
The department never responded to those questions. A receptionist at Pro Way told The Fix that Sullivan was out of town, and a second phone call the next week went to voicemail and was not returned.
This beauty school was under threat because of Obama era rules. But they've found an unlikely savior: Betsy DeVos 💇 https://t.co/44NFYQ8Gu2

— BuzzFeed News (@BuzzFeedNews) December 2, 2017
'Nothing the person learns in school deals with what they want to do'
Both the cosmetology industry and outside activists are pushing to lower the regulatory burden on cosmetology practitioners, though they have different end goals.
The hours required to get a license vary by the state. South Dakota, Nebraska and Iowa are tied for the most days (490) to obtain a cosmetologist license, according to an Institute for Justice report on occupational licensing.
New York and Massachusetts require the fewest amount of days at 233. Eight of the 10 states with the most stringent requirements are politically conservative.
In 2017, cosmetology ranked 30th out of 102 occupations as the most burdensome in terms of license requirements and the fourth most heavily regulated occupation, despite its minimal risk to public safety.
MORE: 'To my knowledge, no one has ever burned a flag at a trade school'
According to the institute, which seeks to end regulation of the industry through public-interest litigation, cosmetologists lose 386 calendar days on average while trying to obtain a license.
"It is irrational to require someone to go to school in the name of protecting the public when nothing the person learns in school deals with what they want to do in work," Lee McGrath, an attorney for the institute, told The Fix in a phone interview.
His group has filed 13 lawsuits in 12 states on behalf of hair braiders and eyebrow threaders.
Without delving into whether schools have leeway under various state laws to reduce hours, McGrath said he believes schools don't want to reduce required hours because they would have to offer lower tuition.
The Professional Beauty Association, an organization that represents salon professionals, is also looking for opportunities to reduce barriers into the cosmetology field.
It would like to see a national standard because it would let cosmetologists practice anywhere and be easier to manage, Myra Irizarry Reddy, government affairs director for PBA, told The Fix in a phone interview.
"If you went to school and got your professional license and you choose to move to a different state, you should have that opportunity without red tape," Reddy said. "You should be able to go into that state and apply for your license."
MORE: Conservative scholars predict demise of traditional higher ed model
But the association doesn't go as far as the institute: Reddy said it wouldn't support anything less than a requirement of 1,000 hours.
"With licensing in place, we have to consider the amount of health and safety issues the education is preventing," Reddy said. "If there wasn't a mandatory education requirement, there would be incidents of injury."
McGrath believes that reputation is a more valuable asset than licensing.
"It is relatively an easy thing for consumers to judge who is good and who is bad," he said. "Reputation is a much more powerful consumer protection than a piece of paper hanging on the wall issued by some government agency."
Spending tens of thousands more to get the same job
As cosmetology schools breathe a sigh of relief under the Trump administration, the occupational therapy industry is looking to cash in on the demand for degrees.
The American Occupational Therapy Association voted in August to increase the educational requirement for an occupational therapist from a master's degree to a doctoral degree starting in 10 years.
A master's degree in occupational therapy costs between $15,000 and $70,000, according to the consumer-information research firm CostHelper. It said there are currently few accredited doctoral programs in the U.S., and they cost between $43,000 and $108,000 and take three to five years to complete.
MORE: 'Laziness' is a virtue because it 'combats the neoliberal condition'
The association made the change because therapists agreed the doctoral education was better preparing people for the demands of the practice, Barbara Ostrove, assistant director of accreditation, told The Fix in a phone interview.
As its board of directors put the change, "This move will appropriately adjust the differentiation in education and identifies a single point of entry into the profession, leading to more well-defined roles for the occupational therapist and the occupational therapy assistant."
Ostrove said more defined roles will make a single point of entry easier for hospital administrators to know what skills the graduate comes with, because currently an occupational therapist could enter the occupation with a master's degree or a doctoral degree.
Cutting community colleges out of the picture?
The association is still considering whether to require occupational therapy assistants to obtain a bachelor's degree rather than the current associate's degree.
That would pose a challenge for community colleges, which currently offer associate's degrees but generally need their state's permission to offer select four-year degrees.
Ostrove said the association "got a lot of feedback [that] it would be burdensome and challenging" to require assistants to get a bachelor's degree. "At this point in time that degree level is not needed. We need to get more information."
The University of Minnesota's Kleiner thinks this increased education requirement is good for people in the occupation, but hurts consumers because they will have to pay more money for the same services.
A community college in Washington state, which authorizes such colleges to offer some four-year degrees, told The Fix it's ready for whatever the association decides.
MORE: Check out Oregon State's social-justice kickback scheme
"Our duty is to make sure students are employable when they get out," Lora Senf, dean of business, professional studies and workforce education for Spokane Falls Community College, said in a phone interview. "If it is what the industry demands then it will be what we respond to, but it has not been determined yet."
The point of the increase in education is to anticipate the demands of an occupational therapy assistant 20 years from now, according to Ostrove.
"In the future, people are not wanting to be in nursing homes – they will want to be home," she said. "Occupational therapy assistants are going to be more independent and make choices, and they will not necessarily be working side by side with an occupational therapist."
According to BLS data, the field of occupational therapy assistants is forecast to grow by 28 percent from 2016 to 2026.
Ostrove does not think the increase in education would impact the job market for occupational therapy assistants, because some parts of the country have too many assistants for the number of jobs available, while other parts have too few to meet demand.
MORE: Most research suggests financial aid makes college more expensive
IMAGE: Impact Photography/Shutterstock
Like The College Fix on Facebook / Follow us on Twitter