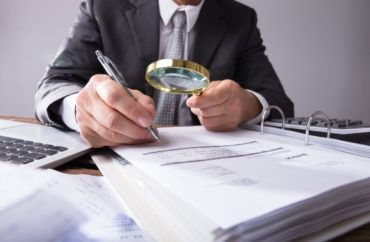 'My prediction [is] that they will be stunned by the frequency of lies and misrepresentations,' higher ed expert said
The Education Department will use undercover agents – calling them "secret shoppers" – to identify potentially deceptive or unethical practices in colleges and universities that receive financial aid.
"Secret shoppers will evaluate recruitment, enrollment, financial aid, and other practices of postsecondary institutions to help identify potentially deceptive or predatory practices used to recruit and enroll students," according to a recent statement from the U.S. Department of Education.
"Secret shoppers" will also be used to evaluate Title IV compliance, according to the Middle States Commission on Higher Education.
"Our focus—as always—is to ensure that students, borrowers, families, and taxpayers are not being preyed upon to make a quick buck," Federal Student Aid Enforcement Office Chief Operating Officer Richard Cordray stated in the announcement.
Findings will likely be used to open up new investigations or provide evidence for ongoing ones.
"It is critical that this investigator's tool be used, and my prediction is that it'll be like shooting fish in a barrel—that they will be stunned by the frequency of lies and misrepresentations that they will be able to document," Barmak Nassirian, vice president of higher education policy for Veterans Education Success, told Inside Higher Ed.
"I'm very happy to see that they are using what will prove to be a very potent tool for combating the most prevalent form of fraud, which is verbal misrepresentations in bilateral communication between recruiters and targeted victims that are very hard to document or prove after the fact," Nassirian said.
The Education Department has not used "secret shoppers" before, according to Inside Higher Ed.
A representative from one group representing some private colleges expressed concern the new measures will unfairly target for-profit colleges.
"The [Biden Education] Department has a well-established bias against for-profit institutions and a zeal for weaponizing the tools at its disposal to make it more difficult for those schools to serve students," Career Education Colleges and Universities President Jason Altmire stated.
"We hope…the proposed list will provide information about all schools, not only for-profits, and that the data metrics used will not unfairly shield politically favored institutions from scrutiny," according to Altmire.
However, Altmire noted the department was asking for feedback from private schools about the measure, leaving him cautiously optimistic.
"Overall, the Department's solicitation is a positive sign that perhaps the Biden administration's policy deliberations will be informed more by facts and data than by political ideology," he stated.
When asked for further comment by The College Fix, a CECU media representative quoted a statement by Nicholas Kent, their chief policy officer.
"We support reasonable practices that hold all institutions accountable for misrepresentations that financially harm students and taxpayers; however, the federal government has a track record of using secret shopper investigations to malign politically unfavored institutions with distorted findings that later result in the need for public correction," Kent said in an email.
"Given the current administration's animus toward for-profit institutions, we are concerned this self-proclaimed 'tool' will be used as a weapon to inflict further damage upon private career schools and limit student choice."
Republicans introduced bill to rein in deceptive college practices
In January, a U.S. Government Accountability Office report stating colleges and universities give misleading and often deceptive information to students in financial aid offers prompted two Republican lawmakers to propose a major reform to how officials must present college financial costs to prospective students, The College Fix reported.
The GAO report stated colleges should include tuition, books, housing and meal costs in their net price estimates — but about 91 percent understate such costs or don't include them at all.
In response to the GAO's findings, Education and Labor Committee Rep. Virginia Foxx (R-NC) and Rep. Lisa McClain (R-MI) introduced the College Cost Transparency and Student Protection Act.
The bill would prohibit categorizing loans as financial aid, it would require out-of-pocket costs to be spelled out, and ensure that wording from colleges does not conflate loans with scholarships.
MORE: Rutgers University accused of data manipulation to boost rankings
IMAGE: Andrey_Popov/Shutterstock
Like The College Fix on Facebook / Follow us on Twitter