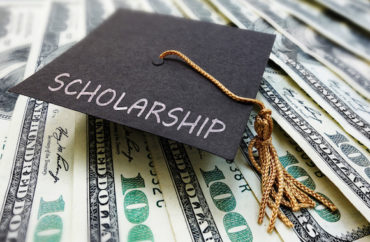 The president of Emory University announced Thursday that the university will offer scholarships to the "descendants of enslaved people" beginning in the fall of 2022.
According to The Emory Wheel, Gregory Fenves said the pricey (private) Atlanta, Georgia institution has established a Descendants Endowment which will "support scholarships for two undergraduate students each year."
The "reappointed" Task Force on Untold Stories and Disenfranchised Populations will come up with the scholarships' eligibility criteria, Fenves noted. This task force is responsible for "'reviewing opportunities for recognizing, observing and memorializing' enslaved persons and Indigenous peoples."
The creation of the scholarships is just one of the items in Fenves' email regarding Emory's progress in meeting the demands made by the Coalition of Black Organizations and Clubs. The CBOC also wants Emory to
— "reassess its policies on Open Expression to better prosecute student experiences of rhetorical discrimination by the University's faculty,"
— "provide frequent diversity and sensitivity training to better verse faculty in the nuances of issues of identity,"
— "undedicate residential spaces and other University properties to Confederate slave holders,"
— "immediately take actions to 1) disarm Emory Police, and 2) defund the Emory Police Department."
There appears to be no specific demand for the new scholarships from any interest group; the closest thing to such comes from Students Against Racial Inequality in 1990, the demands from which the CBOC also wants Emory to implement.
[Fenves'] announcement also provided updated timelines for the commitments Fenves made in his Aug. 13 letter responding to CBOC's demands.

He reported that The University Committee of Naming Honors will submit a report with a summary of its findings and potential names for re-dedication by April 1, 2021. Fenves wrote that the committee has not yet been finalized.

Fenves also provided a timeline for renovating and improving affinity spaces for students of color. He noted that some spaces will relocate to Cox Hall, and the initiative is expected to finish by August 2021.

In response to CBOC's demands to disarm and defund the Emory Police Department, Fenves committed in the Aug. 13 letter to build "stronger alliances" between the department and the Emory community. In Thursday's update, he noted the University's continued work with Justice and Sustainability Associates to review EPD's practices.
Fenves stated in August that he didn't "anticipate defunding and replacing" Emory Police.
MORE: Emory to add 'Race and Ethnicity' requirement in fall 2021
MORE: Emory hires another diversity official despite $84 million shortfall
IMAGE: zimmytws / Shutterstock.com
Like The College Fix on Facebook / Follow us on Twitter