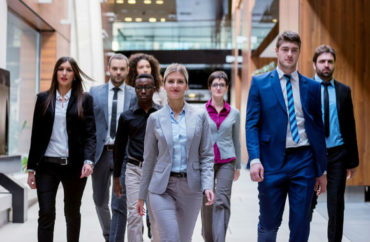 Bureaucracy thrives as faculty forced to take pay cut
Emory University refuses to shortchange diversity and inclusion even as the private Georgia institution's projected losses attributed to COVID-19 spiral.
New President Greg Fenves, who was plagued by scandals at the University of Texas–Austin, told the community in a wide-ranging Thursday update that Emory was creating yet another diversity and inclusion position, a director of education and outreach.
It already has a chief diversity officer, and its diversity webpage names four offices besides the Office of Equity and Inclusion with diversity-and-inclusion missions.
Emory's estimate of the budget hit it will take from lost revenue and expenses related to the novel coronavirus has nearly doubled since April, when it projected $45 million in net revenue losses through Aug. 31. The new estimate, Fenves told The Emory Wheel: $84 million.
Faculty earning $75,000 and up will take a 5 percent pay cut, and capital projects have been suspended for the time being. The new president said further cuts were certain if student enrollment didn't pick back up.
The diversity bureaucracy is still on the gravy train, however, as Fenves made clear in his Thursday update:
In recent years, new positions have been created to strengthen Emory's commitment to diversity and inclusion. But, still, more education and guidance are needed. To this end, the university recently launched a search for a Director of Diversity and Inclusion Education and Outreach who will be charged with:

Developing educational programming and training for staff, faculty, and leadership on issues related to diversity and bias prevention;
Serving as a strategic thought leader who builds, maintains, and shares resources (tools, training opportunities, etc.) across campus; and
Leading educational campaigns and platforms, such as symposia and colloquiums, that extend the venues and targets of educational outreach.
MORE: Fenves caves rather than tell judge why he overturned student's exoneration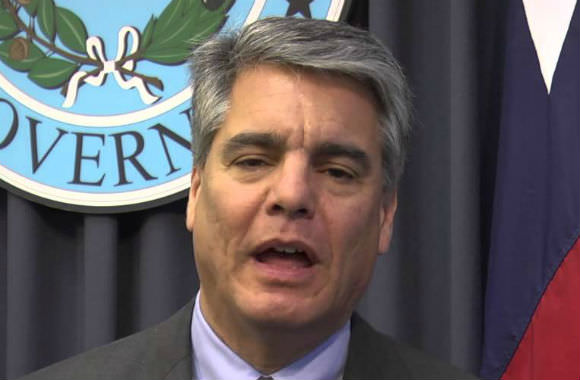 Emory can expect to see wide-ranging changes in several other ways. Fenves said the university, whose original campus was "largely built" by slaves, will host its second conference next fall on "the legacy of slavery and racism at Emory and other universities." It's working with Oxford College, which now uses that campus, to "create a lasting memorial to the enslaved persons who built the original university."
"Honorific names" will undergo an expedited review this semester by a committee formed in 2019, considering whether to keep currently unpopular names of "locations, named professorships, and other honorific titles." The Wheel said some buildings are named after slave owners.
"Affinity spaces" will get "short-term" renovations, Fenves said, "so that we offer an inclusive and welcoming environment to students" who want to segregate themselves by their immutable traits, such as race and sex.
The university is outsourcing its decisions about the campus police force to a consulting group called Justice & Sustainability Associates, which has "organized discussions across campus and looked closely at Emory's use-of-force policies, training, and transparency." The consultants' report with findings and recommendations will come out this semester.
A new race-and-ethnicity graduation requirement takes effect for the entering class of fall 2021, he said. It was approved by faculty this spring. The Emory College of Arts and Sciences will provide a "robust set of curricular offerings" that satisfy this requirement.
MORE: UT admissions still plagued by 'cheating at a very high level'
University Librarian Yolanda Cooper has been put in charge of "presenting prior demands from Black students in a more formal way to ensure they are memorialized in Emory's history, preserved in the university archives, and made publicly available on the university's website."
As for new black student demands, Fenves hedged on one in his interview with the Wheel. While he doesn't "anticipate defunding and replacing" campus police, he's open to redefining public safety "so all members of the community feel safe and have trust in officers."
Emory will "implement its responses" to July demands by the Coalition of Black Organizations and Clubs "over a staggered timeline starting as early as the beginning of the semester," the Wheel paraphrased Fenves.
Goaded into criticizing campus fraternities and sororities for allegations of sexual misconduct and racism, Fenves told the campus newspaper he was "too new" to comment on Emory Greek life.
Yet he stated as a fact that "there have been significant problems related to sexual assault, alcohol use, hazing, incident violations and incidents of racism. I'm very concerned about those, and those need to be addressed."
Read Fenves's update and the Wheel report.
MORE: UT says 'commitment to social justice' job requirement was an accident
IMAGES: dotshock/Shutterstock, Governor Perry/YouTube
Like The College Fix on Facebook / Follow us on Twitter