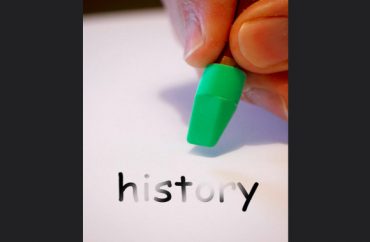 Alleging that the name of our fourth president "contributes to a hostile school culture," a high school senior wants the moniker "James Madison" excised from James Madison Memorial High School.
The school is located in — wait for it — Madison, Wisconsin.
President Madison, according to a report in The Capital Times, had inherited over 100 slaves and it's "estimated that at least five generations of enslaved African-Americans lived at [his] Montpelier plantation."
Student Mya Berry began a Change.org petition early last week and it currently has 1,430 signatures, just 70 short of its goal. On it Berry writes, "The significance of [Madison's] name in association with my school has a negative effect on memorials [sic] black students. The lack of representation I feel in this school makes me feel more than unsafe."
Berry claims on the petition that she has "been called the (n-word) multiple times," and that a student had threatened to lynch her. She told the Times, however, that she "did not feel comfortable reporting [racial] incidents to [school] staff."
"Some of them don't speak up," she said, "and that adds to the unsafe environment."
In her petition, Berry also urged MMSD to consider the achievement gaps that exist for African-American students as a reason to change the name of the school.

"Do you think it's truly appropriate to glorify a man that enslaved my ancestors?" Berry asks in the petition.

"With the education disparity between black and white students being a huge concern in the Madison Metropolitan School District, and if you truly care about black students, you would change the name of Memorial High School." …

Berry said she was inspired to start the petition after watching a documentary about the history of enslavement. Currently, she is enrolled in a social justice class where her teacher asked students to consider the type of change they want to make in the world.

"This is my social change," she said.
Principal Jay Affeldt said he was unaware of Ms. Berry's complaints, but "is following up with her and other students."
"I have met and will continue to meet with Ms. Berry and other student leaders to discuss how we can best move forward to have this dialog as a larger school community in a safe and healthy way," he said. "Also, I do not believe the specific incidents mentioned in the petition were ever reported to school staff, and I am trying to learn more about these incidents from Ms. Berry."
MORE: Catholic college's 'values' may require 'Crusader' name change
MORE: Cornell officially recommends 'Plantations' name change: 'Botanic Gardens'
MORE: Yale to debate name changes to buildings and titles
Like The College Fix on Facebook / Follow us on Twitter
IMAGE: Alan Cleaver/Flickr