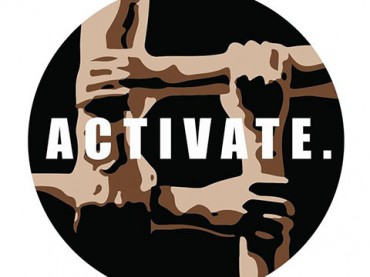 They wish their administration was more like University of Oklahoma's
Activism against perceived racial injustice is common at public universities, secular private schools and Catholic institutions, but evangelical schools tend to have a lower profile on the subject.
Students at Azusa Pacific University in southern California are hoping to change that with a new group, Activate.
A "declaration posted around campus" in late January announced the group's purpose and mission, according to The Clause: "We, ACTIVATE, pursue freedom for students of color spiritually, academically, culturally, and psychologically by demanding institutional support and the creation of racial consciousness at Azusa Pacific University."
They chalked the campus with their views and held an organized chapel walkout followed by a public prayer circle in early February. APU President Jon Wallace joined the students, faculty and administration in prayer, The Clause said.
"This day marked only the beginning to something great. There is still a lot of work to be done, but we thank everyone who has been supporting us and have been patient," said Activate in a Feb. 6 post on its Facebook page.
School already knew students feel 'more marginalized' than at peer schools
APU isn't the only evangelical school talking about racial justice.
Nearby Biola University hosted an annual conference for Christian colleges, the Student Council on Racial Reconciliation, last month as APU's Activate was expanding its outreach.
The Chimes reported the theme for the conference was "His Beloved: The Bride of Christ," calling Christians to "better mirror the diversity of God's kingdom," in the words of Glen Kinoshita, director of Multi-ethnic Programs and Development at Biola.
The APU administration acknowledged in its initial response to Activate that it knew students of color were disappointed, The Clause said.
The school cited survey data from the Higher Education Research Institute saying senior students of color at APU feel "less of a sense of belonging and more marginalized than students of color at peer institutions."
Activate is so new that it hasn't been listed yet on the university's ethnic organizations page, which groups students by race and ethnicity, as opposed to Activate's coalition that advocates across groups of minority students.
Casimiro Jesse, president of the Latin American Student Association, told a "speak-out" Feb. 5 that Activate members were "passionate about bringing justice and freedom to all members" of the campus, The Clause said.
The group published three resolutions the day of its chapel walkout.
It's demanding that the "ethnic organizations budget" be increased to $60,000 from its current $2,000 split between Latino, black, Asian-Pacific and Pacific-Islander groups; a new "racial discrimination policy" that involves student representatives in its drafting; and "mandatory diversity training" for faculty and staff.
Address racism by punishing speech?
Activate continues to post on its Facebook page about racially charged incidents on campuses around the country, as well as anecdotes of racism from APU.
"We approach this movement from a place of love and concern for the wellness of all students," the group said in its opening declaration. "We believe in a positive future for APU, and the potential to one day achieve God-Honoring Diversity."
Yet the group seems to have little tolerance for fighting offensive speech with more speech.
In a March 10 post, Activate implied it would want the APU administration to punish students for saying racially offensive things privately.
It pointed to the University of Oklahoma's quick shuttering of its Sigma Alpha Epsilon house in response to video showing members singing a racist chant.
Activate wrote: "Sometimes it almost seems like our school administration doesn't care enough for the well-being of our students. The value on our students can be gauged at how the administration reacts and protects the students on campus. We did not sign up for a life lesson on racism, we are here to learn. We demand racism be addressed."
The university administration held a meeting with group members Feb. 16, The Clause said.
Its official statement conceded there was a "disconnect between the environment we strive for that demonstrates respect and value for people and that members of our community experience. We expect more from this Christ-centered community. You deserve more from us."
Ed Barron, executive director of the Student Center for Reconciliation and Diversity, told The Clause the administration wants to work with Activate to rewrite "narratives."
"Will we be able to eradicate everything? That's not realistic, but we are leaning forward and are ready to give it our best shot," Barron said.
Activate did not respond to requests for comment from The College Fix.
College Fix reporter Samantha Watkins is a student at Point Loma Nazarene University.
Like The College Fix on Facebook / Follow us on Twitter
IMAGE: Activate's Facebook page