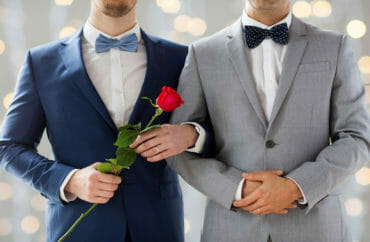 Organization urges pastor to observe 'current guidelines and practices' of denomination
The Chicago-based Evangelical Covenant Church has indefinitely suspended a pastor who presided over a same-sex union last year, forbidding her from practicing in the denomination's name due to her violation of the religion's guidelines.
The church suspended the Rev. Judy Peterson from practicing its religion nearly a month after it suspended her from ministering at the denomination's North Park University in Chicago, The Chicago Tribune reports.
Peterson presided over a gay union ceremony last April, Religion News Service reported earlier this month. Upon discovering this, the church suspended her from her position at North Park University.
The church believes in "faithfulness in heterosexual marriage, celibacy in singleness," according to an email circulated among members of the church at the time of Peterson's initial suspension.
A suspension is always extended with the hope of restoration where possible," leaders announced in a statement Sunday. "One mark of a pathway toward credential reinstatement is ongoing observance of current guidelines and practices."

North Park's interim president, Carl Balsam, said the conversation with Peterson regarding her employment will continue as well.

"Pastor Judy and NPU are committed to meet in the days ahead, beginning Monday, to discern constructive paths forward," Balsam said in a statement.

Last month, four days before Christmas, the denomination suspended Peterson's credentials and the university placed her on paid sabbatical after a picture of her officiating at the wedding ceremony of two men surfaced on social media. Since 2004, the denomination has had a policy restricting clergy from officiating at same-sex marriages.
Following the most recent, indefinite suspension, the church issued a statement asserting, in part, that "a pastor's credential is not one's own…It is extended in trust by the Covenant to serve under the auspices of the Covenant."
Read The Tribune's report here. 
MORE: Some top Christian universities remain firm in wake of SCOTUS same-sex ruling
IMAGE: Syda Productions / Shutterstock.com
Like The College Fix on Facebook / Follow us on Twitter