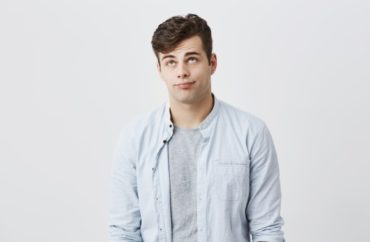 In news that surprises probably no one, a new report shows the faculty at Harvard University's Kennedy School of Government donated overwhelmingly to political candidates associated with … the Democratic Party.
The Crimson reports that "nearly 92 percent of all political donations from HKS affiliates in 2016 and 2018 went to Democrats," according to Center for Responsive Politics data.
In contrast, a paltry 4.3% went to Republicans.
Crimson reporter Alexandra Chaidez says the HKS faculty donations "fit the recent national trend in which Democrats are out-fundraising their Republican opponents." This may be true, but not by a factor of twenty-three.
HKS Dean Douglas W. Elmendorf said the school "does not favor any political party or endorse political candidates," but those associated with it "are free to participate in the political process and exercise their rights as citizens" as long as they keep their personal and professional activities separate.
Kennedy School Professor Emeritus Christopher S. Jencks, who donated $59,650 to Democrats and $500 to Independents between 2016 and 2018, said he gave "buckets of money" to the Democrats — but not because he "loves" the party. He shelled out because he strongly disapproves of Republicans and President Donald Trump, Jencks said in an interview.

"That's not particularly atypical for people who are contributing to the Republican party or the Democratic party," Jencks said. "They are responding to what Trump and to what the Republican party has become, a rubber stamp for Trump."

Ronald L. Heifetz, the co-founder of the HKS Center for Public Leadership, said the Kennedy School's commitment to "truth" — which he said some fear Trump has imperiled — may have spurred donations to Democratic candidates.

"There is a deep commitment to finding out the truth," Heifetz said. "The current politics that President Trump represents is a politics that's capitalizing on the erosion of trust in the society that has gone on for decades."
Jencks added that his students know all about his political leanings, but he tries "desperately hard not to impose them on other people."
We'll have to take your word for it, prof.
MORE: Hillary Clinton gets 91% of Harvard faculty donations
MORE: 84% of Harvard scholars' political donations went to Democrats
IMAGE: Cookie Studio/Shutterstock.com
Like The College Fix on Facebook / Follow us on Twitter