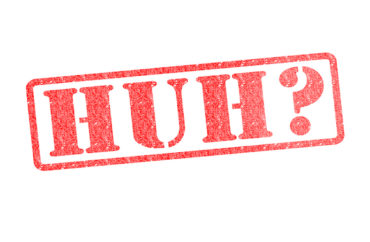 Nine female faculty of color at Washington State's tiny, private Whitman College have published a "manifesta" in which they demand things they "need to thrive" on the campus.
The manifesta is a reaction, it seems, to the college asking them that very question — what they need — as there has been a "recent exodus" of minority women educators at Whitman.
"Each of us has suffered a history of specific indignities that come from living and working as women faculty of color at a predominantly white institution in a conservative rural small town," the manifesta reads as printed in the Whitman Wire. However, these FOC (faculty of color) need to voice their needs collectively, they say, for "generat[ing] … individual lists from [their] distinct life stories" only serves to make them "further individuated":
We thus participate in the institution's gut impulse to see the exodus of women faculty of color through a narrative of individualization ("she left because….") that blinds it to systematic patterns and institutional accountability. We submit to the ideology of diversity that would rather celebrate our differences than see us as differently positioned within the structures of our institution. We let our critiques be transformed into privatized problems that can yield to technical solutions. We become docile subjects who speak in the passive voice.
So, in one voice the nonet says the following will assist it in "thriving" at the Walla Walla institution:
–Over the years, we have participated in multiple surveys, climate studies, and requests for data. Enough. No more extractive meetings and conversations that deplete our energy, perform other people's labor, and reinforce our minority status.

–Hear us when we speak. In faculty meetings. In Department Chairs' meetings. When we show up to your office.
Support our intellectual projects, especially ones that emerge out of our collaborations.

–Provide us with funds to connect with family, friends, colleagues, communities that are far away from the racially isolating environment of Walla Walla.

–Compensate us for the additional labor we do mentoring and supporting students of color who vastly outnumber us and often seek us out when they need help. We are counselling students on racism and sexism while experiencing it ourselves.

–Compensate us for the additional labor we do on campus mentoring and supporting each other.

–Compensate us for the additional labor we do recruiting new faculty of color.

–Pay us fairly and equitably, with respect to our white colleagues, and each other.
Also included on the list are demands for housing down payment assistance, assistance for FOC who care for "elderly or incapacitated parents" in a region "whose facilities are not hospitable to residents of color," and a "retooling" of the way FOC are evaluated as current methods are "racialized and gendered."
Of the nine faculty who signed the manifesta, only two teach a non-humanities course.
MORE: Whitman College ditches 'Missionaries' mascot: too 'imperialistic'
IMAGE: chrisdorney / Shutterstock.com
Like The College Fix on Facebook / Follow us on Twitter