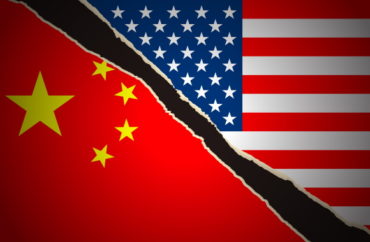 Federal prosecutors allege Song Chen lied on application, hid ties to Chinese Communist Party
A visiting scholar at Stanford University has been charged with visa fraud after she lied on her visa application and concealed her membership in the People's Republic of China's military, according to charges filed by federal prosecutors.
The U.S. Attorney's Office in Northern California announced on Monday in a press release that scholar Song Chen has been charged with committing "visa fraud in connection with a scheme to lie about her status as an active member of the People's Republic of China's military forces."
The feds claim her false statements include claiming to work at a civilian hospital instead of accurately listing her employment at a hospital linked to the Chinese Communist Party's military and lying about her years of service in the Chinese military.
Song faces up to 10 years in prison if convicted.
Requests for comment and clarification on Chen's role and location of work were not returned by Stanford University, the Wu Tsai Neurosciences Institute on campus, nor the medical school.
The Stanford Daily reported she worked in the university's neurology department. A university spokesman told the Daily campus officials have "no information beyond what's in the DOJ release."
According to the U.S. Department of Education, Stanford has accepted more funds from China since 2013 — $58.1 million in China-based gifts and contracts — than all but three other schools in the country, Harvard, USC and the University of Pennsylvania.
MORE: Stanford accepts millions in Chinese cash while pushing human rights
As for Chen, in her application for her J-1 visa, a nonimmigrant visa that allows for work-related travel, she wrote that she worked at a hospital, Xi Diaoyutai Hospital, and had only served in the Chinese military from 2000 until 2011, according to the press release from the Department of Justice.
The complaint stated that Chen in fact worked for the People's Liberation Army Air Force when she applied for her visa in November 2018 and even while working at Stanford as a researcher.
Her resumé submitted to Stanford as part of her application to work at the university listed four articles she had co-authored. It turns out those articles all clearly stated that Chen worked at hospitals with ties to the Chinese Communist Party military, including the Fourth Military Medical University, the feds state.
As of July 13, Chen was openly listed as working for the Chinese Communist Party's military, according to the FBI investigation.
The press release from the DOJ noted a "Chinese health care website listed Song as an attending physician of the Department of Neurology of the PLA Air Force General Hospital, a hospital that shared an address with the 'Xi Diaoyutai Hospital' listed on her visa application."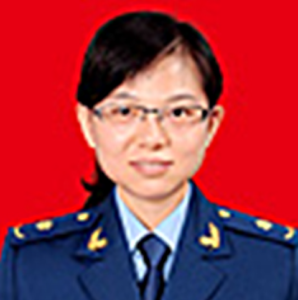 In a letter to the Chinese consulate in New York, found on Chen's devices during a search by the FBI, Chen admitted that the hospital listed on her application was in fact a "false front," according to the FBI agent's affidavit.
Chen first came to the U.S. in December 2018 on a J-1 visa and worked in neurology research at Stanford University. An unnamed professor at the university told the FBI that Chen was a researcher in myasthenia gravis, a neuromuscular disorder, according to an affidavit by the FBI agent in charge of the investigation.
The Department of Justice provided The College Fix with a court motion that alleges Chen's espionage is part of a broader Chinese Communist Party program to dispatch "military scientists to the United States on false pretenses with false covers or false statements about their true employment."
The FBI has caught several Chinese professors failing to disclose their ties to the Chinese Communist Party as federal investigators work to crack down on espionage in American higher education.
In May, a former Emory University professor pleaded guilty to failing to disclose his ties to Chinese government research projects and failing to disclose his income from those projects. He was still employed at Emory University at the time.
Also in May, the FBI arrested a former Ohio State professor who was trying to flee the country to return to China with laptops and USB drive. Song Guo Zheng failed to disclose his other ties to Ohio State University and had received over $4 million in government grants, according to the FBI allegations.
MORE: China stops calling its college propaganda project 'Confucius Institute'
IMAGES: R_Rice/Shutterstock, FBI
Like The College Fix on Facebook / Follow us on Twitter