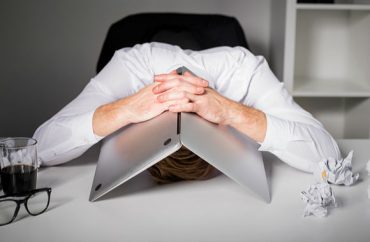 Republican college students in the "Sanctuary City" of San Francisco are under fire.
Last week The College Fix reported on the repeated attacks against Berkeley Republicans throughout this school year: physical, psychological, technological and more.
Now the Golden Gate Xpress, a student-run news source for SF State, has published a feature documenting what its conservative-leaning students face.
It isn't pretty.
Aggression against them last fall was so fierce that Republican students stopped tabling in fear of their safety:
[Republican Student Union Vice President Brian] May said the RSU faced harassment from students and people walking by when tabling for Donald Trump during the campaign season last year.

"Some people would come over and try to push our members and throw our papers," May said. "We were giving out Constitutions and people would rip them up."

May said that after Trump won the election, the RSU no longer tabled, as it might put some members in danger. …

The RSU contacted the UPD after an incident in which a member was attacked while tabling last September. Following the UPD's instructions, RSU contacted the department to have UPD representatives present for a future tabling session, but received no response.
Other conservative-leaning students told the Xpress in the March 16 article that they still feel they can't voice their beliefs, and that they are frustrated at a campus that does not value or foster intellectual diversity.
"It's pretty rare to have a woman (and) person of color as part of a Republican Student Union," said Karina Gomez, a biology major and new member of the Republican Student Union. "I joined because I feel like (I) don't identify with any other group at the school. I feel like I'm not welcomed for my beliefs and I'm labeled … or, I'm mislabeled for something that I'm not."
College students are not the only ones in the Bay Area who feel they have to keep their beliefs private to protect themselves.
Conservative adults in the area have also been forced to meet in secret for fear of their safety, CBS recently reported.
MORE: Leftist student physically attacks conservatives after botched debate meeting
Like The College Fix on Facebook / Follow us on Twitter