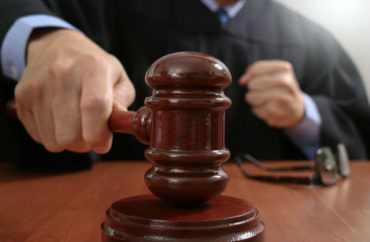 The U.S. Court of Appeals for the Ninth Circuit has ruled against a group of Portland, Ore. parents who sued their children's school district after students were encouraged to walk out of school to protest in favor of gun control.
Following the nationally-publicized shooting at Marjory Stoneman Douglas High School in Parkland, Fla. in 2018, Portland School District No. 1J decided to support nationwide school "walkouts" intended to promote gun control policies.
According to the lawsuit, students were "expected to participate in these demonstrations unless they affirmatively opted out."
"Students who opted out were not punished by the School District, but they experienced bullying and social ostracism from their peers," reads the appeals court's decision. "The School District took no action in response to parents' complaints about the bullying."
The parents then sued the district, claiming their kids' First Amendment rights were violated when the school put pressure on them to attend the anti-gun rally. The parents lost their case at the district court level, and have now lost again at the federal appeals court level.
The three-judge panel ruled that despite the district taking a position on gun control, there was not a free speech violation because students were eligible to opt out without any repercussions:
"The Complaint fails to state a compelled-speech claim because Plaintiffs have not alleged any government compulsion to speak. The First Amendment 'prohibits the government from telling people what they must say.'

Here, however, the Complaint did not allege any 'specific regulatory, proscriptive or compulsory actions' attributable to the School District, as Plaintiffs have conceded. The School District permitted students to opt out of participating in the demonstration without official repercussions. To the extent that the School District encouraged students to voluntarily participate in the protests, it engaged in "teaching 'by persuasion and example,'" which does not support a compelled speech claim."
Further, the court found peer pressure by other students to participate in the protests was not an infringement on the dissenting students' First Amendment rights:
"The alleged peer pressure to participate in the protests did not constitute government compulsion. Although the Supreme Court has considered peer pressure as a form of indirect coercion in its analysis of an Establishment Clause case, that reasoning does not apply to claims arising under the Speech Clause."
The three-judge panel included two judges appointed by President Bill Clinton and one judge appointed by President Barack Obama.
Read the full decision here.
MORE: Cops fired for inaction in Parkland shooting get jobs back, vacation pay
IMAGE: everything possible / Shutterstock.com
Like The College Fix on Facebook / Follow us on Twitter