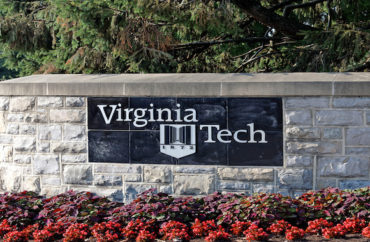 Speech First has a pending appeal to pause the policies
A First Amendment advocacy group took the latest step in its ongoing battle against Virginia Tech over what it sees as restrictive expression policies.
Speech First appealed to the Fourth U.S. Circuit Court of Appeals for a preliminary injunction against Virginia Tech's bias response team and "information activities policy."
A federal district court previously enjoined the university's speech restrictions that prohibit students from using university devices and its network for "political purposes." The 11th U.S. Circuit Court of Appeals ruled on April 21 that Speech First's lawsuit against similar policies at the University of Central Florida could proceed.
The latest April filing asked the court to pause enforcement of Virginia Tech's "informational activities policy" and its use of a Bias Intervention and Response Team.
"This Court should reverse the district court's denial of Speech First's motion for a preliminary injunction," the filing stated. The court should "enter a preliminary injunction barring the University from enforcing its bias-incidents policy and its informational-activities policy until the district court enters final judgment."
"[T]he University's own data shows that one in five Virginia Tech students feels uncomfortable expressing ideas in class that are 'probably only held by a minority of people,'" which Speech First argues is related to the bias team. "The BIRT is designed to chill disfavored speech through threats and intimidation."
MORE: UCF student reported for calling old people 'boomers'
The informational activities rule requires students to obtain permission for most expressive activities, such as asking for signatures on a petition or handing out information. This represents a "prior restraint" on speech, according to Speech First.
"Speech First's members are students who want to distribute literature and collect signatures in high traffic areas of the campus that are open to the public," the filing stated. "This should be celebrated and encouraged, not suppressed through bureaucracy and red tape."
Both Virginia Tech and Speech First declined to comment to The College Fix. The appeal has the support of other free speech groups including Alliance Defending Freedom and the Southeastern Legal Foundation.
The founder and former president of Speech First, Nicole Neily, previously stated that the university's rules are meant to silence students.
"Through this elaborate disciplinary apparatus, administrators at Virginia Tech have intimidated students into silence, refraining altogether from expressing comments or viewpoints that might be perceived as controversial or offensive," Neily stated. "This effort to restrict (and even punish) speech based on content goes against the commitment to academic discourse that is supposed to be paramount in higher education."
MORE: DeSantis, free speech groups disagree on 'Stop Woke Act'
IMAGE: Katherine Welles/Shutterstock.com
Like The College Fix on Facebook / Follow us on Twitter