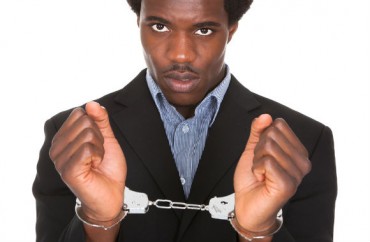 'He's one of a few black students and worries he may get killed after word spreads'
You may recognize Lara Bazelon's name because the University of San Francisco law professor has publicly opposed the codification of the Obama administration's Title IX rules, calling them "ripe for abuse at the hands of scared, ill-trained administrators."
The feminist Democrat is putting a much bigger target on her back by publicly siding with Education Secretary Betsy DeVos* in the house organ of progressive intellectuals, The New York Times.
The Department of Education's proposed Title IX regulation is "far from perfect," but it takes "important steps to fix" the "troubling racial dynamics" and unfairness to accused students in Obama's Title IX regime, she writes in an op-ed Tuesday.
Bazelon shares a story from the pro bono clinic she directs with her law students, which represents "low-income students of color in California who face expulsion based on allegations of sexual assault":
A young black man enrolls at a state university in California on an athletic scholarship. He's the first person in his family to go to college. His teammate's white ex-girlfriend matches with him on Tinder, comes to his apartment, has sex with him and, they both agree, returns three days later to have consensual sex.

Weeks later, the young woman, who has reconciled with her boyfriend, claims the Tinder match raped her during the first sexual encounter. The Tinder Match [sic] adamantly denies this. Her boyfriend, who is also black, says she is lying. There is no hearing, no chance for the accused to ask her questions.

But the Title IX investigator concludes that he committed sexual assault by finding her more credible than him under the preponderance-of-the-evidence standard, under which the accuser must prove there is a greater than 50 percent chance her claim is true. He's one of a few black students on campus and worries he may get killed after word spreads.
MORE: Bazelon says false convictions would skyrocket if real courts mimicked campus
Her client has been barred from campus for nine months, and "most likely his only hope for avoiding an expulsion" is the proposed Title IX regulation and recent California appellate rulings against colleges for due-process violations, Bazelon writes.
Not only are DeVos's proposed rules in line with recent legal precedents, particularly from the 6th U.S. Circuit Court of Appeals, but they are reasonable for both accusers and accused, she explains: Cross-examination would happen at the hands of advisers, not the parties themselves, and they can even do it by videoconference.
They stand in contrast to the "problematic" system used in the California State University system, she notes: the "single investigator" model where one person interviews the parties (separately) and then serves as "judge and jury."
Her experience matches that of her Harvard Law colleague Janet Halley, whose 2015 law review article highlighted the disproportionate threat of Title IX enforcement to black men.
Halley also testified to Congress about her role in Title IX proceedings at Harvard and Stanford, saying that cisgender and transgender men of color suffered from "unreasonably high" rates of accusation and punishment and other marginalized groups were offered little support.
Bazelon cites one of the few sources of data on racial dynamics in Title IX: Colgate University statistics turned over in a Department of Education investigation, which showed black men were 4 percent of the student population and 50 percent of the Title IX targets.
"We have long over-sexualized, over-criminalized and disproportionately punished black men," she writes:
"I've assisted multiple men of color, a Dreamer, a homeless man and two trans students," Professor Halley told me. "How can the left care about these people when the frame is mass incarceration, immigration or trans-positivity and actively reject fairness protections for them under Title IX?"
Good question. Let's hope Bazelon's boldness stirs up some courage in her peers who have similar reservations but have stayed silent for fear of becoming #BelieveAllWomen targets.
MORE: Liberals agree DeVos is right to reform 'failed' Title IX system
IMAGE: Andrey Popov/Shutterstock
Like The College Fix on Facebook / Follow us on Twitter