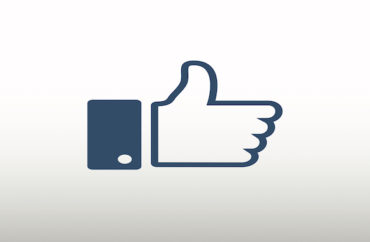 Professor will work on 'speech recognition' with social media giant
A professor recently dismissed by Johns Hopkins University over an incident involving a student protest has been hired by Facebook.
Daniel Povey made headlines earlier this month when he was fired by the prestigious university after breaking into a student-led sit-in taking place in a campus building. Povey later refused to apologize for his behavior in the controversy, claiming that the students "attacked" him and leveled "false allegations" against him.
Now, per news reports, the beleaguered professor has been hired by Facebook. According to CNBC, the company hired Povey as "a speech recognition researcher" following his dismissal from Johns Hopkins:
Povey will work out of Facebook's offices in Seattle starting on Aug. 19, according to his note. Povey said he will be working on speech recognition for Facebook and will report to Mike Seltzer, a Facebook applied research scientist.

In April, CNBC reported that Facebook is building a new artificial intelligence voice assistant lead by a team in Redmond, Washington.

Povey told CNBC he is hoping for the best in his new role, but would not be surprised if controversy follows him.

"I just wouldn't expect to last very long at any big Silicon Valley company after expressing the kinds of opinions I have expressed in my leaving message," Povey said in an email.
After being fired by Johns Hopkins, Povey wrote: "I may not have my job, but at least I still have my dignity and my independence of thought."
MORE: University fires a conservative prof for blogging, denounces him in Google ads
IMAGE: UI / Shutterstock.com
Like The College Fix on Facebook / Follow us on Twitter