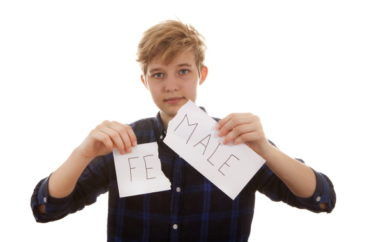 The College Fix speaks to author of new book about transgender peer contagion
For many years, The College Fix has frequently reported about emerging gender trends.
In 2015, we reported that universities across the nation now teach students gender is a fluid concept and not based in biology. Also that year, we reported that a growing number of universities embraced gender-neutral pronouns, such as "ze," "hirs" and "theirs." Again in 2015, we flagged how California universities rolled out six "gender identity" choices on admissions applications.
In the five years since, gender transitioning has become accepted, embraced and celebrated, a firmly established dogma in higher education — as well as the medical and psychological fields.
Colleges today allow students to use preferred names and genders on class rosters, school IDs and other documents. Many campuses have done away with homecoming kings and queens. Tampons are now readily available in many male campus bathrooms. All-female colleges admit biological men who identify as women. Educators and students are told to avoid gender-specific language (think policeman) — and even the terms "boys" and "girls." Health plans at dozens of colleges cover cross-sex hormones or transition surgery.
Pushback is met with swift force. Take our 2018 post "There's a sudden surge of trans students coming out at my college … and I'm scared to talk about it." Also that year, Brown University disavowed a study done by one of its researchers whose findings on "rapid-onset gender dysphoria" suggested the astronomically high number of young women suddenly deciding they're men may be a "social and peer contagion."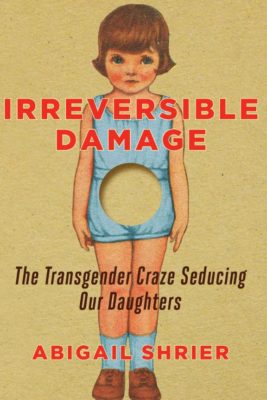 In the wake of all this are families. In 2019, one of The College Fix's most-shared articles of the year was headlined: "Mothers in shock as daughters come home from college with mustaches, breasts removed."
Now a new book explores the issue deeper: "Irreversible Damage: The Transgender Craze Seducing Our Daughters" by Abigail Shrier.
It focuses on how and why a huge wave of girls who never expressed gender dysphoria in their early years now as teens and college students rush to undergo "a faddish form of self-harm: irreversible gender treatment and surgery," according to a news release accompanying the book's June release.
Shrier conducted nearly 200 interviews with trans-identified girls, parents, doctors and others to dig in. She also talked with "detransitioners" who say they regret their foray into transgenderism.
In an interview with The College Fix, she spoke about some of her book's most surprising finds.
Number one: Some people involved warn it's a cult
"Parents and detransitioners describe it as a cult," Shrier said, adding she does not personally call it a cult. "In the book I use the word 'craze.' Parents use the word 'cult' because there are many influences that encourage you to cut off your parents, especially those found online. The internet influencers very often give the advice that if you're parents aren't agreeing with your self diagnosis — and even some therapists say this — you should cut them off. So it's that aspect."
As for detransitioners, "while they were in this sort of passion, being influenced or caught up in this craze, they felt that they were believing things that weren't reality. For instance, that biological sex doesn't matter."
Number two: The rush of administering testosterone
Testosterone can be administered via a gel, pill or injection. The dose will vary, the method of administering it varies. But some who used it acknowledged to Shrier that they felt there was some sort of addictive quality when injecting testosterone.
"This is a craze, so people caught up in it are really enthusiastic," she said. "While they are involved in it, some of them ritualized the practice of administering testosterone. And you see a lot of videos online glorifying the injections."
Shrier also said in her research she found that injecting testosterone becomes an alluring hurdle for some, that it's like a rite of passage or "sort of an induction ritual."
Number three: Parents wrongly told if they don't affirm child's new gender their kid will commit suicide
"We don't know whether gender dysphoria causes suicidality and we don't know whether affirmation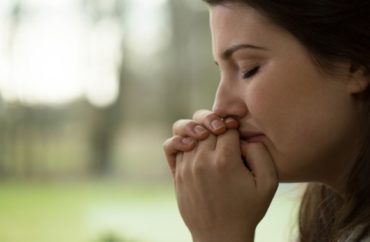 cures it," Shrier told The Fix. "We do know that trans-identified kids have a very high rate of suicidal ideation and suicide. But given that we don't know that affirmation cures it, and we don't know that gender dysphoria is the cause, it's very strange to say that we have to affirm or the child will kill themselves."
"There's something else too," she added. "A therapist's repeated suggestion that a child who isn't affirmed will kill herself of course can suggest that to the child, to the teenager. So the power of suggestion is also itself very dangerous."
"This mantra is not something that should be used to coercively get parents to do things they don't think are right, and also there is some danger in repeatedly suggesting it, especially to an adolescent."
Number four: Hello infertility, goodbye breasts
In some cases, a round of puberty blockers is immediately followed with cross-sex hormones. That prescription has consequences.
"I interviewed several endocrinologists who told me that it is uncontroversial that infertility is guaranteed if you go straight from puberty blockers to cross-sex hormones," Shrier said.
As for those who get what's called "top surgery," it's not reversible.
"You can't bring back breasts at all. What you are getting are lumps that resemble breasts in a superficial way," Shrier said.
Asked whether young people truly grasp what's at stake with top surgery, Shrier said she's not convinced: "Do I think a 16-year-old can appreciate the loss? No."
The book also includes a few phalloplasty horror stories. Not many brave such a surgery, Shrier said: "These girls are … looking to escape womanhood, but they don't exactly want to become men."
Number five: This isn't being treated as a mental health issue. It should be.
"It's not being treated as a psychopathology," Shrier told The College Fix. "We know it's not typical gender dysphoria. So whatever mental health issues these girls are suffering with, whatever their problems, transition is unlikely to cure it."
"For one," she said, "they don't really have typical gender dysphoria at all. But in the broader culture the moment they say they are transgender, the moment they assume the social status, they're met with celebration, even by doctors who ought to be there to help them."
The problem gets worse. The book points out that while not every therapist agrees with the affirmative model, many states have laws that would have them risk losing their license if they try to "convert" a patient out of a transgender identity.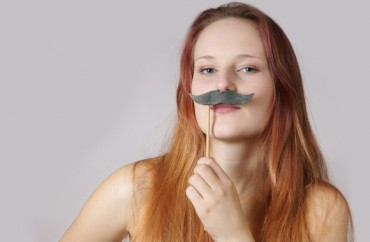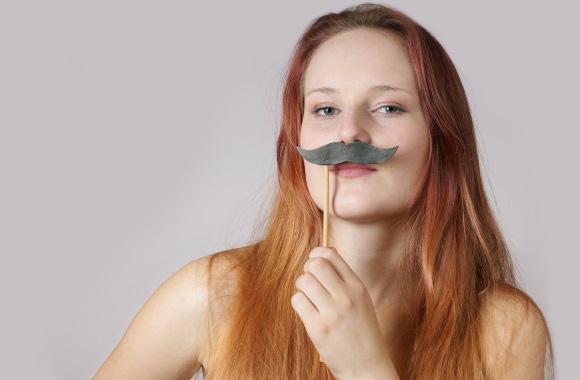 Shrier said a reckoning of sorts may take place after the lawsuits are filed — "that will have the biggest impact on the professional organizations."
In the meantime, parents can take a more proactive role.
"Parents have to oppose gender ideology in the schools, because it's confusing children," she said. "There's no reason we can't be compassionate to transgender children or gender dysphoric children without sowing confusion in the entire student body. And I think parents can do a much better job keeping their kids off social media."
"The third thing is parents should not necessarily be agreeing with their children's self diagnosis, especially when they don't think it's accurate, and they don't think it's doing their daughters any good."
MORE: Meet the liberal young women helping peers 'detransition'
MORE: Daughters come home from college with mustaches, breasts removed
IMAGES: Shutterstock
Like The College Fix on Facebook / Follow us on Twitter