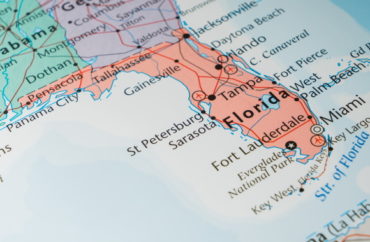 'There could hardly be a better venue to float bold higher-education reform than Florida's legislature,' scholar argues
Two companion bills recently introduced in the Florida house and senate would ban mandatory diversity, equity and inclusion statements in hiring and tenure as well as set up offices on campuses statewide meant to foster debates and civil discourse.
Critics of mandatory diversity statements for hiring and tenure in higher education contend they are political litmus tests and allow left-leaning hiring committees to weed out conservative, libertarian and classically liberal applicants.
The bills, if approved, would prohibit "public institutions of higher education from requiring the completion of a political loyalty test." The identical bills, S.B. 958 and H.B. 931, also seek to require public universities to "establish an Office of Public Policy Events."
"That office would organize, publicize, and record for web-posting a series of debates, panel discussions, and individual lectures that explore competing sides of the most widely discussed public-policy controversies," wrote Stanley Kurtz, a senior fellow at the Ethics and Public Policy Center, in National Review.
"Imagine campus debates on abortion, immigration, crime, transgenderism, critical race theory, Ukraine policy, inflation, reparations, the role of government in health care, and any number of other controversial issues," he wrote.
"Since these debates would take place outside of class, they would not interfere with professors' academic freedom. Yet they would introduce points of view that are not typically represented on campus. Unlike a campus free-speech bill, which (rightly) is put in place to prevent infringements, this bill would have an immediately visible effect on the campus atmosphere."
The bills come as Florida Gov. Ron DeSantis is working to push massive reforms in higher education of his own. In January, he unveiled his 2023 legislative proposal, which includes a ban on diversity, equity and inclusion initiatives at public universities as well as an expansion of classical education that teaches about Western Civilization.
Also in January, the presidents of 28 colleges in Florida that make up the Florida College System announced a ban on anything that "compels belief in critical race theory."
The presidents, in their memo, stated they "will ensure that all initiatives, instruction, and activities do not promote any ideology that suppresses intellectual and academic freedom, freedom of expression, viewpoint diversity, and the pursuit of truth in teaching and learning."
Kurtz, who has long lobbied for lawmakers to pass legislation to help enforce free speech rights and balance the ideological bias on colleges and universities, wrote that the Sunshine State is the perfect place for these latest bills to be introduced.
"There could hardly be a better venue to float bold higher-education reform than Florida's legislature," Kurtz wrote. "Prospects for passage seem good. Each of the two key features of this bill would make for a major change in state institutions of higher education."
"If these reforms become law in Florida, we might swiftly see moves to expand them nationally. Stay tuned. Florida's ambitious legislative agenda for campus reform begins to reveal itself. There is likely more to come."
The bills were introduced by two Republicans, state Sen. Keith Perry and state Rep. Spencer Roach.
A similar bill was proposed in Arizona in 2020 before COVID shut down the Arizona statehouse.
Kurtz authored the model campus intellectual diversity act that served as inspiration for the Arizona proposal as well as the new Florida bills.
MORE: New Arizona bill seeks to mandate ideological diversity on campus
MORE: Alexander Lukatskiy /Shutterstock
Like The College Fix on Facebook / Follow us on Twitter