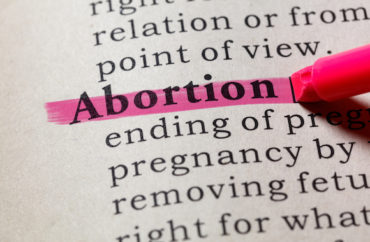 The law was passed following a College Fix report
A public university in Wyoming is moving to strip abortion coverage from its student health insurance plan, following a law ordering the university to do so that was passed after a College Fix report revealed the controversial insurance feature.
The Fix reported in 2018 that the University of Wyoming "automatically enrolls its international students in the university's student health insurance plan, a plan that covers elective abortions." Domestic students are not required to sign up for the plan, though they are able to. A school official at the time confirmed that "the UW student insurance plans for domestic and international students, offered through UnitedHealthcare StudentResources, cover both medically necessary and elective abortion."
Earlier this year, Wyoming State Rep. Chuck Gray learned of that report and mounted an effort to force the university to drop that coverage. The state legislature was successful in that effort, ordering the school to drop any coverage that contains elective abortion provisions.
The office Wyoming Gov. Mark Gordon did not respond to requests for comment about the new state rule. But in March of this year Gordon declined to veto the anti-abortion provision in the new state budget, allowing it to pass into law.
Campus spokesman Chad Baldwin confirmed to The Fix that the university is moving toward dropping that coverage.
"UW's student health insurance is through UnitedHealthcare. We enter into the student health insurance policy renewal period this summer and will work with the provider to remove the coverage for the elective abortion procedure from the renewed policy for the next academic year in order to comply with the new state law," he said via email, adding: "We do not anticipate any other changes to our student health coverage."
"Our current student health insurance master policy runs through the summer months of 2020. Our new renewed policy will take effect for the start of the fall 2020 semester," he said.
Wyoming was, until the rule change, just one of dozens of schools that offer some form of abortion coverage. The health insurance company Aetna offers plans to over 150 campuses nationwide, with over 40 of them offering 100% coverage for abortion procedures. Others offer more varying terms of coverage for that procedure.
MORE: Following College Fix report, legislature bans abortion in campus health plan
MORE: Catholic college's health insurance plan covers abortion
IMAGE: Feng Yu / Shutterstock.com
Like The College Fix on Facebook / Follow us on Twitter