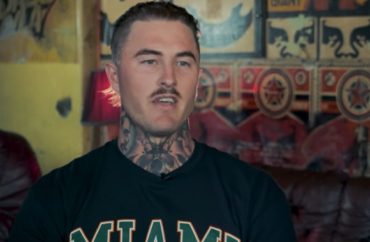 UPDATED
Legal gray area over what qualifies as work
Foreign student athletes could have their visa status revoked for accepting "Name, Image and Likeness" deals while studying in the United States.
As a result, some take endorsement deals and fulfill their obligations only while in their home country.
The growth in NIL deals came after a Supreme Court ruling last year prohibited the NCAA from stopping students from taking endorsement opportunities.
However, there is still a gray area when it comes to the legality of international athletes on visas participating in these types of deals.
A majority of these athletes possess F-1 visas which allow them as noncitizens to live in the U.S. and play sports at American universities but simultaneously limit the work students can perform.
According to Forbes, these visas "limit a student's work to on-campus positions, with restrictions on total hours, and off-campus work for optional practical training in their field or curricular practical training as part of their education."
Because the rules do not specify what qualifies as work, some foreign athletes are going the extra mile (or thousands) by traveling back to their home countries to accept NIL deals, which could potentially lead to their visas being revoked.
For example, University of Miami punter Lou Hedley (pictured) "had to fly 13,000 miles to western Australia to cash in on his name," according to the Associated Press.
MORE: Trump administration arrests 15 students for visa fraud
"It's a pain in the backside having to fly over but it's all worth it," Hedley told the Associated Press.
"I feel like I deserve to get a little bit of money, I've contributed wealth to the team (with) my name, image, and likeness … so it was good to kind of get compensated for what I've been doing the last three years," Hedley told the AP.
"Some schools have told [the athletes] to avoid NIL deals altogether because they could jeopardize their visa status," the AP reported.
A sports law professor told The College Fix about the importance of these athletes and their schools adhering to federal law.
"College athletes, universities, and athletic departments need to comply with federal immigration law and policies to ensure they're abiding by all relevant visa requirements," Michael McCann, director of the sports and entertainment law institute at the University of New Hampshire, told The Fix in a June 6 email.
The Fix asked about the legal barriers to international athletes accepting NIL deals and what impacts it would have on their visa status. McCann declined to comment further because his expertise is in sports law, not immigration.
The Fix contacted several other law professors but none responded with comments.
Opendorse, a company that facilitates endorsement deals told The Fix after publication of this article that it has advised its clients to "seek clarification on the impact of the F-1 Visa on their ability to work off campus from their campus authority" from their "Designated School Official" according to a spokesperson.
"The most common direction student-athletes have received is that they should not engage in NIL activities while on U.S. soil," Elizabeth Wyman told The Fix.
She stated:
It's a tough spot for student-athletes to be in. As it stands, Visa regulations dictate the rules for international student-athletes. Like any other student-athlete, international student-athletes have a voice, and there have been several athletes who have taken to their local and national legislators to advocate for change. Certain states, such as Kentucky, are taking steps to attempt to get the Federal Government to provide exceptions so international intercollegiate athletes may take advantage of NIL opportunities while in the US. We believe this is the first state to act in this way.
The Business Law Review at the University of Miami reported that visa law is clear in that it does not allow students on F-1 visas to participate in these kinds of deals and that ramifications for violating those laws could be severe.
"F-1 student visas provide limited exceptions for students to earn money while in the country for school and earning money from NIL is not one of those exceptions," Jacob Leon wrote in a law review article.
Regarding violations and punishment, Leon wrote that "schools that catch students on an F-1 visa trying to profit off their NIL are required to relinquish their visas."
"Relinquishing the visa can end in the student being deported back to their home country," the article stated.
American college athletes have been offered endorsement deals with payouts as large as $1 million.
MORE: Biden immigration rule will harm American graduates, expert warn
Editor's note: The article has been updated with comments from Opendorse.
IMAGE: ESPN Australia/YouTube
Like The College Fix on Facebook / Follow us on Twitter