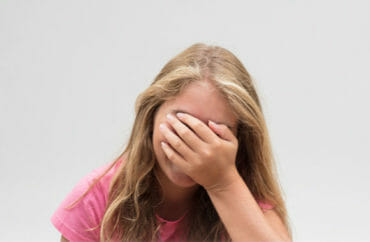 And don't dare hold it against them! 
Approximately 50 Harvard students demonstrated outside The Crimson's building on Friday, continuing a beef against the student paper's coverage of an anti-ICE protest.
That coverage included an act of basic journalism: asking Immigration and Customs Enforcement (ICE) for a comment.
As reported by the paper, this most recent protest was organized by former and current Crimson editors(!)
Crimson Design Editor Danu Mudannayake detailed the demonstration in a Sunday Medium article. She notes protesters chanted "CHAMPAGNE WON'T WASH AWAY UNDOCU(MENTED) VOICES," and "NEW GUARD DON'T LET US DOWN" and held signs stating "Undocumented Lives > Objective Journalism," "New Guard: Do Better," and "Stop Endangering Undocumented Students."
(The champagne reference pertains to "Champagne Showers," The Crimson's celebration of its new leadership.)
Mudannayake claims The Crimson "failed undocumented Harvard affiliates and the larger Harvard community" by not dealing with demands issued by the group Act on a Dream. She goes on to assert The Crimson shows a "lack of understanding" and "makes [the] campus weaker" as DACA, Deferred Action for Childhood Arrivals, "faces uncertainty" in the US Supreme Court.
Along with former Crimson editors Emily Romero and Diego Navarrete, Mudannayake refused to offer statements to The Crimson about the protest. Mudannayake says she and other activists will continue to protest the paper until it "apologizes and reevaluates its request for comment policy."
The Act on a Dream petition, started a month ago, remains about 500 signatures shy of its 1,500 goal.
Mudannayake detailed further demands in her piece, including:
— The Crimson reevaluate its guidelines on informed consent to better enable Harvard affiliates to understand the implications of 'on the record' interviews, especially in cases where names will be publicly available to organizations such as ICE upon publishing of the article;

— an open forum for any and all Harvard College students to hear from The Crimson's leadership and offer opinions on how The Crimson may be able to improve in their reporting on sensitive content;

— The Crimson leadership maintains a fair and equal application process for all Crimson editors shooting for leadership positions, regardless of their opinion regarding the leadership's handling of the incident.
That last point in particular is quite interesting; imagine not evaluating potential editors on their commitment to fundamental standards of journalism.
For her part, at least Ms. Mudannayake is consistent. Just as she doesn't grasp basic journalism, she also doesn't believe in essential due process rights.
Read the Crimson story and Mudannayake Medium article.
MORE: Student editor got Harvey Weinstein's lawyer fired
MORE: Harvard Undergraduate Council votes against Crimson for doing its job
IMAGE: Giulio Fornasar / Shutterstock.com
Like The College Fix on Facebook / Follow us on Twitter